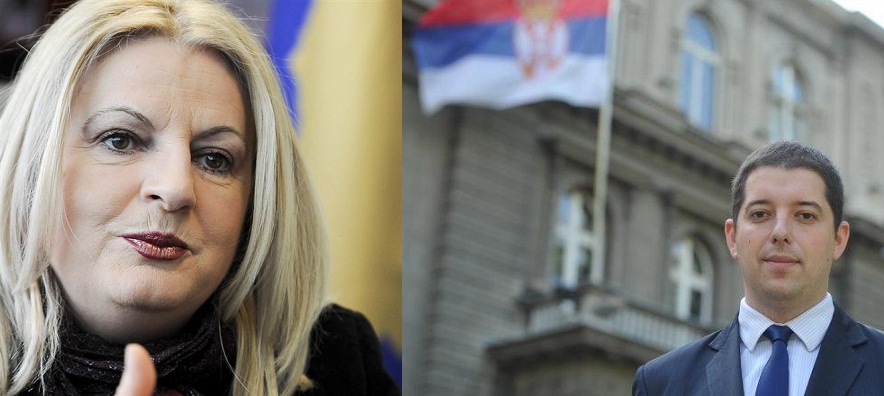 Pristina, July 25, 2014/Independent Balkan News Agency
By Elton Tota
Debate continues in Kosovo over the issue of the barricades installed in the north of Mitrovica. While the Kosovar side says that Brussels has given the green light for the removal of barricades in the north, the Serb side claims the opposite.
The head of the Office for Kosovo in the Serb government, Marko Djuric has declared that during the negotiations in Brussels with the delegation from Pristina, it was agreed for the "Peace Park" to stay on the Mitrovica bridge.
"Until mid September, we're expecting to have a visual assessment of the bridge. Then we will engage in talks in order for nothing to change until parties agree on how the bridge will look like in the future along with the surrounding area", said Djuric.
Asked as to what was the scope of the park on the bridge, Djuric said that 100 meters on the left and the right of the "Peace Park" are other bridges which are normally used by pedestrians.
"The only difference is that by having the Peace Park, extremists cannot attack northern Mitrovica with their vehicles. This way, people feel safer and they know that nothing bad will happen to them", said Djuric.
The head of the Kosovar delegation in the technical talks between Kosovo and Serbia, Edita Tahiri said that Djuric's declarations are not true.
According to her, on behalf of Serbia, he has agreed for all barricades to be removed.
"Marko Djuric and Serbia still have problems with barricaded mentalities. Based on the Brussels agreement which we reached on July 22, Peace Park and Tsar Lazarus park will be removed along with all other obstacles that have been recently installed in breach of the laws of Kosovo".
"Djuric is saying lies, because in the July 22 talks, he has agreed on behalf of Serbia to remove all barricades", declared deputy prime minister Tahiri. /ibna/