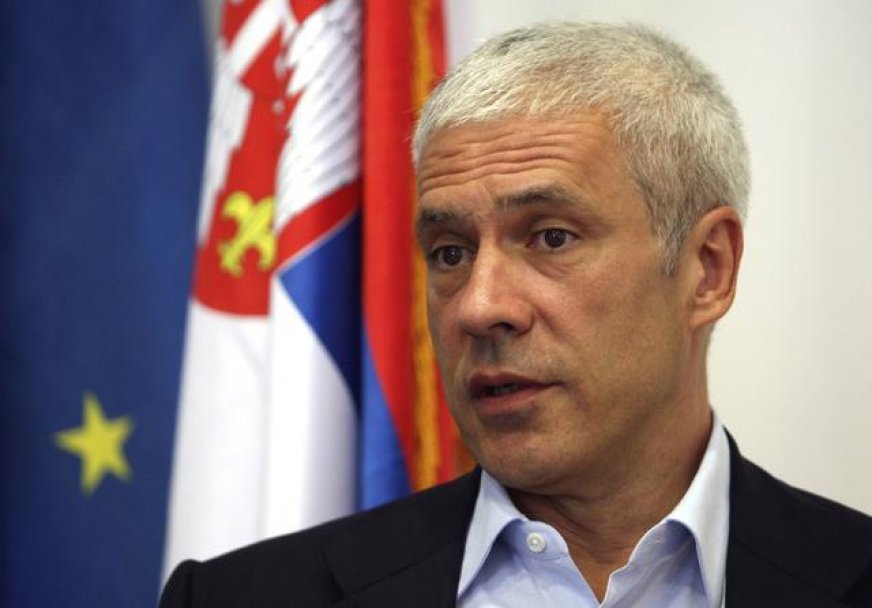 No one among totalitarian rulers, even fascists and Bolsheviks had turned the political reality into terrifying ideas from anti-Utopian bibles of Hucksley and Orwell; Aleksandar Vucic did it, said Boris Tadic, former Serbian president and leader of the Social-democratic Party. The current Serbian president's struggle to prove that he has deserved his own place in history is "tragicomic due to the fact that he is well known as political Baron Munchausen", Tadic said in the interview for Danas newspaper.
"Vucic has really crossed the lines of all totalitarian regimes based on mythology and literally turned into reality ideas which once, before he came to power, were just alarming literal fantasy", the ex-president claimed.
Tadic has described Serbia as a divided society. All ruling parties are unified around Vucic's Serbian Progressive Party (SNS); the government is personified in one  man (Vucic), while the opposition is divided and changes its leader after each elections, he explained. Tadic suggested that opposition "shoots in its own leg"; at the same time, non-party movements that have been created, cannot challenge the "Vucic infrastructure".
Considering Serbian media, Tadic said that those pro-Vucic "are convincing those already convinced"; on the other hand, he claimed, "opposition media" criticize the opposition more than the government. "This is dangerously ignoring of the reality in Serbia in which the regime crushes democracy every day", he added.
When asked to comment opposition claims that the "government permanently creates an atmosphere of fear and chaos" in order to hide its alleged giving up from Kosovo as a part of Serbia, Tadic said that Vucic "cannot rule by other means".
He said that the government will "completely hand over Kosovo"; simultaneously "the process of the criminalization and robbing Serbia is ongoing".
The only solution to challenge Vucic is uniting the opposition, Tadic said, adding that he was consistent in that regard "for years", while some other opposition leaders have been "setting preconditions and privatize" the process.