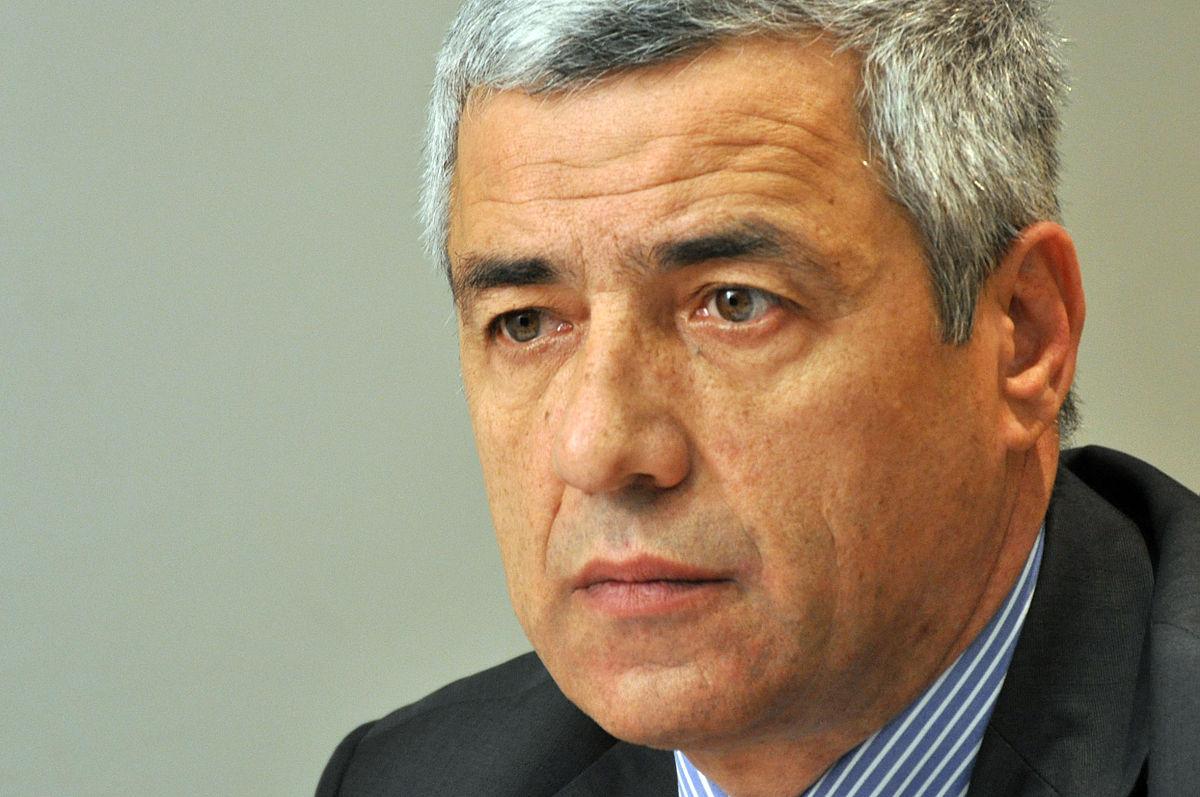 According to tabloids which are supportive to Serbian president Aleksandar Vucic, United States of America are behind the assassination of Vucic's political rival Oliver Ivanovic (photo).
Ivanovic was killed in Northern Mitrovica, Kosovo last week. During the 2017 campaign for the local elections in Kosovo "Serbian list" supported by Vucic as well as Vucic's associates and pro-government media have been attacking Ivanovic as "traitor" and foreign agent. Due to smearing campaign against him, Ivanovic has complained during the elections and afterwards.
"Serbian list" won the elections eventually.
Immediately after Ivanovic was killed, Vucic said that opposition, media and analysts were "miserable" because they have claimed that government's denunciations against Ivanovic have inspired the killing. Vucic and his aides dismissed all insinuations on their influence on assassination.
In its today's edition "Srpski telegraf", pro-Vucic tabloid "reveals" that Central Intelligence Agency (CIA) was behind the assassination, offering "five evidences" for that allegation. The tabloid quoted certain Russian geo-political scientist Leonid Savin as saying that CIA wants to "destabilize Serbia" and "uproot" Russian influence from the Balkans. Allegedly, Savin said that CIA has organized the killing.
"Alo!", another tabloid supportive to Vucic, "transfers the message" from Washington: "It has been necessary Oliver to be killed". This tabloid cites the title of the Foreign Policy magazine article: "An Assassination Could Be Just What Kosovo Needed". The author of the article is Edward P. Joseph, adjunct professor and senior fellow at Johns Hopkins School of Advanced International Studies.
However, Joseph in his article put: "When Ivanovic again ran for mayor last fall (2017), he was pelted with political attacks. His political opponents, aligned with Serbia's strongman, President Aleksandar Vucic suggested he was a quisling for the Albanians. His party colleagues were threatened. Some, lacking Ivanovic's courage, dropped out of the local elections, which Ivanovic and his party lost".
The American author also noticed that "like much of the region, Serbia retains a communist-era internal security apparatus, unshackled by legal niceties that it can activate when it needs to, even in the remote north of Kosovo".
In addition to that, Miroslav Lazanski, member of Serbian parliament from the list of Vucic's Serbian Progressive Party, "warns" from the front-page of the tabloid "Informer": "We can take the whole North of Kosovo within three hours" (by military means)./IBNA