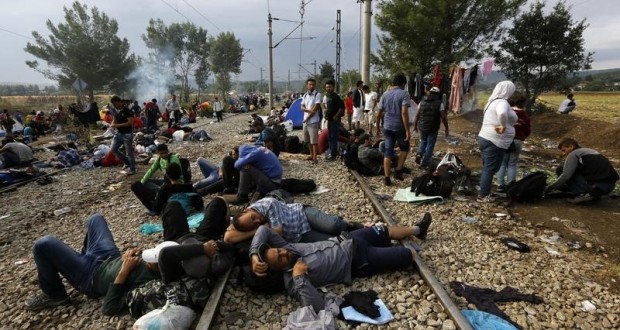 Bucharest, September 9, 2015/ Independent Balkan News Agency
By Irina Stoica
Romania and the European Commission don't see eye to eye when it comes to the newest plans for migrants' relocation. Officials from Bucharest today reacted to the European plan to distribute 120,000 migrants among the member states. According to the plan made public by Eropean Commission's president Jean Claude Juncker, Romania should accommodate for 4,646 people who would be relocated from Italy, Greece and Hungary. This quota would add to the one announced in May, when the EU's Executive body recommended that Romania should take some 1,705 people. That would bring the total number of refugees to 6,351, and that's way more than the authorities in Bucharest are willing to accept.
Romanian Prime Minister Victor Ponta today stated that Romania will take less than 2,000 migrants. "Romania wants to be supportive and to respect its obligations, but we have the capacity to take in 1,786 people. We just can't commit to more than we can actually deliver. It's better to be truthful and to be very clear and open about what you can do as a country. We don't support any mandatory quotas, but quotas that match every country's possibilities. This is Romania's position and this is what we'll stand for in the Justice and Home Affairs Council and in the European Council", Ponta said.
Meanwhile, the leader of the ruling Social Democrat Party said that the budget for the Romanian Secret Services should increase in 2016, should the country accept the migrants.