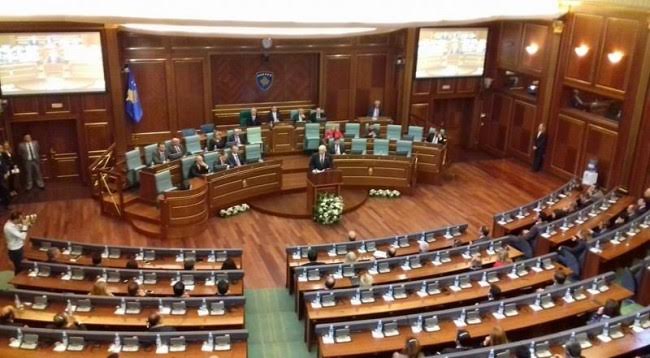 Great Britain's Foreign Minister, Boris Johnson is staying in Kosovo for a one day visit. During this visit, he has also addressed MPs of Kosovo in a solemn session. Johnson has asked from political leaders in Kosovo to appoint people based on their merits and not the connections that they have.
"People are entitled to demand explanations from their elected representatives. You must talk to them and listen to them. If you're a good student and work a lot, you must be able to find a job and not fail just because a weaker candidate has stronger connections", Johnson declared.
Former mayor of London said that Great Britain and Kosovo have common challenges. According to him, Kosovo must fight terrorism, violent extremism and organized crime. Johnson has also talked about Albanians in his country. He said that Britain has problems with Albanian mobsters.
"We have a problem with Albanian gangs and we must fight them", Johnson declared.
The British Foreign Minister also spoke of the relations between Kosovo and Serbia, saying that there must be a normalization of relations.
"I understand that the path is full of pain and suffering, but you must have political courage and I have no doubt that this will be achieved", declared the British diplomat. /balkaneu.com/