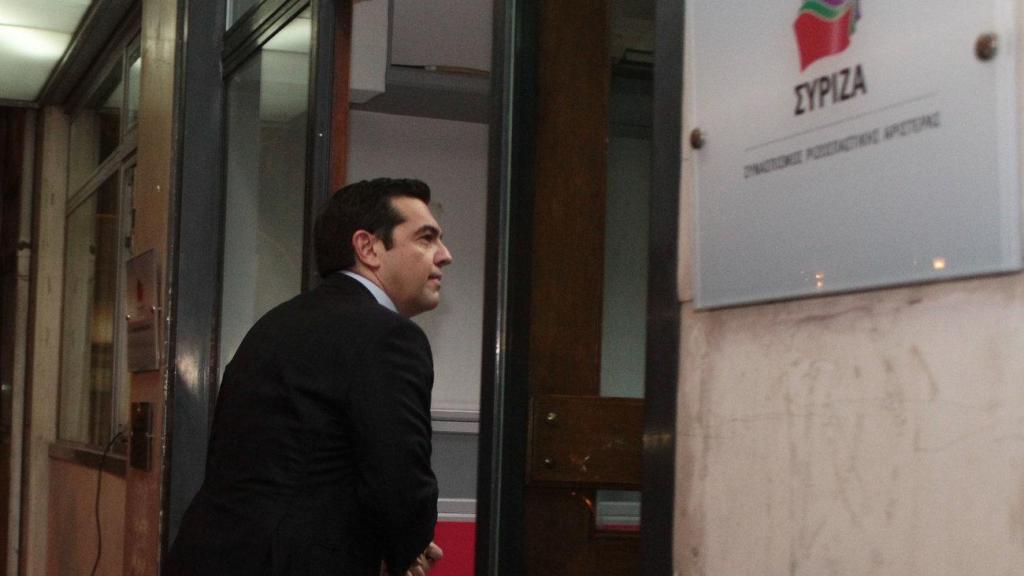 Alexis Tsipras will convene SYRIZA's political secretariat tomorrow for the first time after Sunday's elections. In a meeting of great interest, the leadership of the main opposition will reflect on the electoral battle and its results, mainly focusing on the party's next steps.
As party members point out, it is necessary to identify the mistakes and weaknesses of the past, while nonetheless setting as priority the next day's planning; regarding not just the reconstruction of the party itself but also the type of opposition that SYRIZA will exercise in parliament.
Well-informed sources state that Alexis Tsipras is determined to make the necessary changes on the party's organizational and structural image, in order to match its electoral base, which seems to be stabilizing.
Within SYRIZA, different views are expressed. There are those who talk about a new undivided party, that includes the center-left's executives, movements and voters, as well as those coming from PASOK; with a clear center-left direction. Another position, mainly expressed by the party's left-wing tendency, is for SYRIZA's leftist identity to be enhanced, through stronger organization and through the strengthening of its kinematic characteristics.
But there are also executives who underline that an opening towards the center left, alongside the mass integration of new members can be clearly combined with the party's left-wing identity and its participation in movements that will defend the achievements of the past four years.
In any case, a key objective that has been set, and is expected to become clearer tomorrow, is for SYRIZA to exercise an institutional and programmatic opposition that will be militant and socially present where it is needed.
The political secretariat will also decide to hold the party's Central Committee, which in turn will end on the dates of the regular conference. As stated by SYRIZA's secretary, P. Skourletis, the aim is for the Committee to take place in 2019./ibna