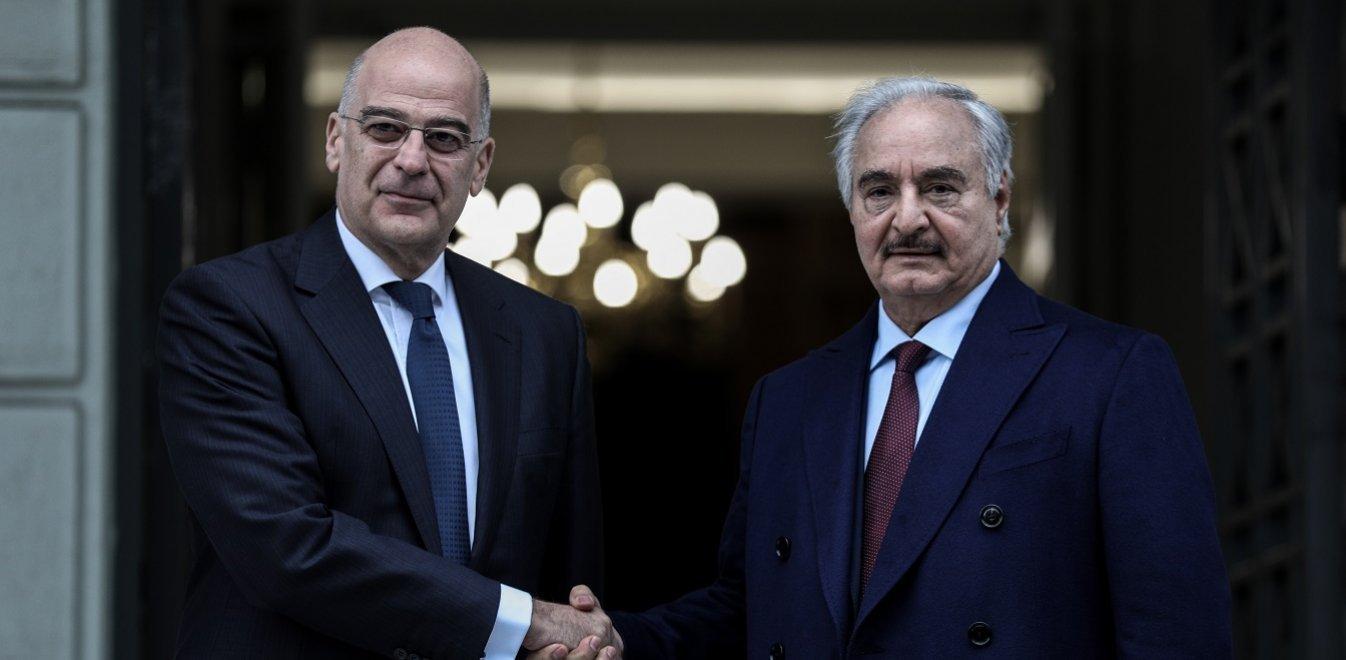 The main opposition described the visit of Libyan Commander Haftar to Athens as a positive development, provided that it would produce positive results for Greece's national interests at the forthcoming Berlin Summit.
However, SYRIZA stresses that the crucial issue remains the absence of Greece from the Summit on Libya, blaming the Mitsotakis government for that. Meanwhile, SYRIZA calls on Mr. Mitsotakis to impose with a sense of urgency the need for sanctions in the event of any illegal activities within the Cypriot EEZ and the Greek Continental Shelf.
In the aftermath of the Greek Prime Minister's veto statement at the Council of Foreign Ministers and at the European Union Summit, in the event that the Turkey-Libya Memorandum which Athens describes as "void" is not recalled, a SYRIZA spokesman stressed: "The prevention of any EU decision that challenges our sovereign rights is a no-brainer. Alas if the standards of Greek diplomacy are lowered that much".
The SYRIZA spokesman went on to call out the government for pushing for complacency and its rhetoric about Turkey being isolated. "It is not only false but also dangerous to our national interests", he explained, criticizing the "contradicting statements made by members of the Government" that "took place at the expense of the country".
In any case, the main opposition party is keeping a close eye on developments, saying it will not be practicing "opposition just for the sake of practicing opposition" when it comes to national issues.
"We will not follow the example of New Democracy from its days as main opposition; that irresponsible and light populist stance", SYRIZA executives stress. /ibna