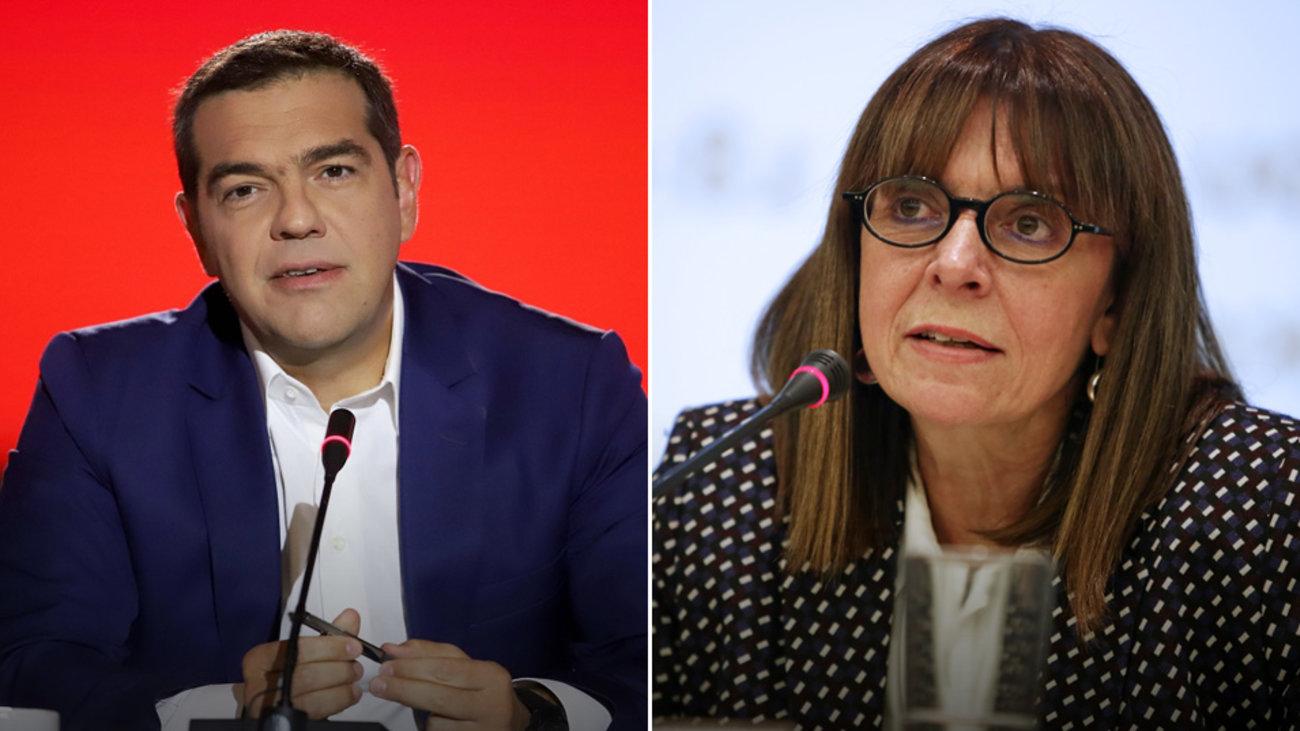 SYRIZA approved of Ekaterini Sakellaropoulou's nomination for the Presidency of the Republic. As a result, the first woman to assume the highest political office in Greece is expected to be elected by a large majority on 22 January.
Following a meeting at the SYRIZA headquarters, Alexis Tsipras announced the decision of the main opposition to support the Prime Minister's nominee. "Our positive vote in Ekaterini Sakellaropoulou is not a PR trick, but rather a conscious choice. Because she embodies not only the attitude of responsibility we always choose to hold before our institutions, but also our ideas and values; our consistency", the former Prime Minister stated on camera.
However, some degree of criticism is nonetheless evident, since SYRIZA denounces K. Mitsotakis for not renewing Pavlopoulos's term, without providing a justification. "SYRIZA is not going to mimic him or follow him down this slippery path of irresponsibility. I also said this when I took the floor in Parliament, that I, as the leader of the main opposition, will not become Mitsotakis. That is to say, I will not practice main opposition just for sake of practicing opposition", Al. Tsipras stressed in his statement.
He also pointed out that Ekaterini Sakellaropoulou constituted a top choice for the SYRIZA government to be the first female President of the country's Supreme Court, the Council of State, a proposal which Mr. Mitsotakis and his MPs had rejected.
"Our choice for this position was not by chance, as she has served as an excellent judge who courageously served justice, the protection of individual rights and the religious neutrality of the state. And she did not hesitate to even side with the minority to defend the right of immigrant children born in Greece or who have attended a Greek school to acquire Greek citizenship", he added. /ibna