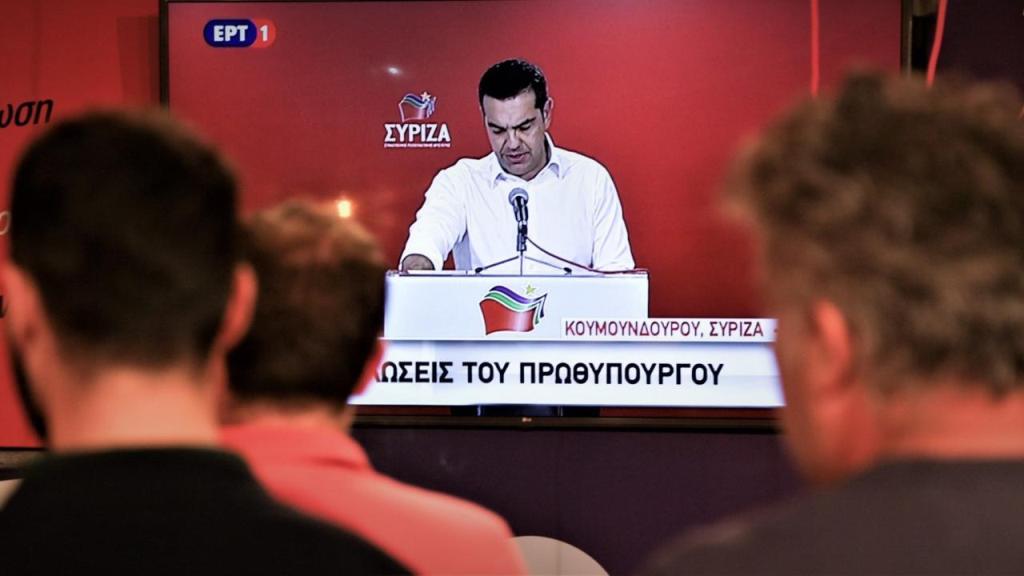 "We received the message of the citizens in the European elections, we work for the necessary victory in the national elections, we turn to society, we highlight our program and our positions, and we are regrouping with all our executives in the battle." This was the message of the meeting of the SYRIZA Political Secretariat, which convened for more than 4 hours on Wednesday afternoon at the party's offices, as a senior party executive conveyed.
According to SYRIZA sources, during the debate, which took place in a heavy atmosphere but with a willingness for rallying, it was stressed that the party must organize as soon as possible the battle for the national elections of July 7. Three days after the heavy defeat from ND in the European elections, SYRIZA executives agreed that the citizens' message should be taken into account, with an eye on the prospect and the future of society, while simultaneously fighting in the ideological field, aiming for victory.
"A victory which is both essential for the country and feasible," the same sources stressed. After the first shock of Sunday's defeat, Al. Tsipras and the executives call for a general "mobilization" with the exploitation of the entire party mechanism in order to give a meaningful battle. And of course, to avoid introversion and intra-party controversy.
Exhaustive discussions and processes within SYRIZA underline that two distinct political plans for the future of the country and society will be confronted in front of the national polls. At this level, Al. Tsipra's party, through tours of all executives, party and governmental, all over Greece and open assemblies of the progressive alliance, aims to promote on the one hand the government's work and on the other hand the program of the next four years.
According to the same sources, the main points of the program are to foster growth with an emphasis on production and innovation, to create new jobs, strengthen wages and labour rights, focus on the welfare state and strengthen the democratic institutions.
Moreover, much of the criticism on the causes of the defeat was on the one hand the lack of communication presented at significant moments and on the other hand the lack of strong middle-class support policies./ibna