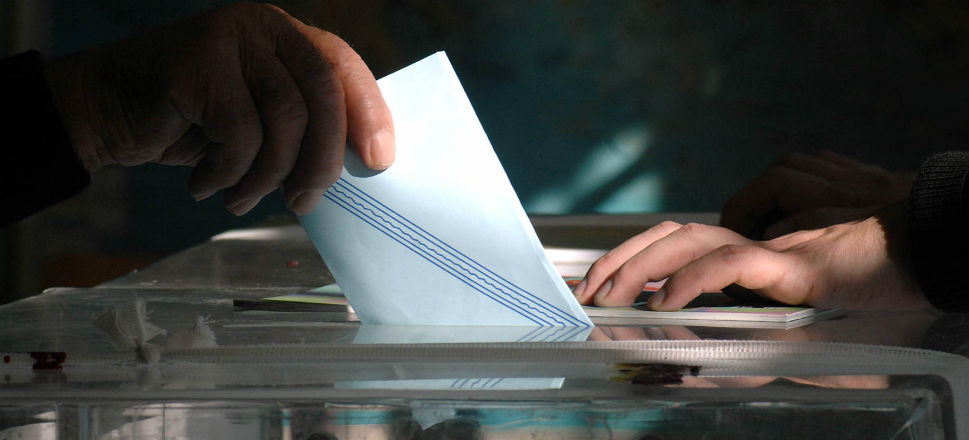 An opinion poll by Marc for Proto Thema newspaper shows ruling SYRIZA has suffered a setback by the government's name-change agreement with FYROM.
According to the opinion poll, the vast majority of respondents oppose the agreement to change FYROM's constitutional name to Northern Macedonia. The ruling party appears to be losing ground mostly in northern Greece where only 9.1% say they would vote for SYRIZA in the next election (the lowest rating since May 2017).
Specifically, almost seven in 10 respondents are opposed to the name North Macedonia. The poll found that 73.2% of respondents said they disagree with the use of the term "Macedonia" in the new name and 68.3% said they are generally opposed to the deal. Moreover, 49% of respondents who claimed they had voted for ruling SYRIZA said they were also opposed to the accord.
Additionally, 50.4% of respondents said they are in favor of an early election being called (up from 34% in January 2018), with 39% keen to see the government complete its four-year term (down from 57.8% in January 2018).
New Democracy has a double digit lead over SYRIZA, taking 30.6% over 16.2%, when deducting for valid votes. The Movement for Change is in third place with 7.5%, followed by Golden Dawn on 7.3%, the Communist Party on 6.3%, the Union of Centrists on 2.8% and the Independent Greeks on 1.7%.
Based on these findings, New Democracy would have 158 seats over SYRIZA's 57 and 27 for the Movement for Change, 26 for Golden Dawn, 22 for the Communist Party and 10 for the Movement of Change.
Additionally, a total of 70.7% of respondents said they believed New Democracy would win the next election, with 12.2% opting for SYRIZA and 17.1% saying the "don't know / won't say".
Finally, New Democracy party leader Kyriacos Mitsotakis is considered to be better suited for Prime Minister by 38% of respondents, with Alexis Tsipras on 20.5% and 40.9% answering "nobody"./IBNA