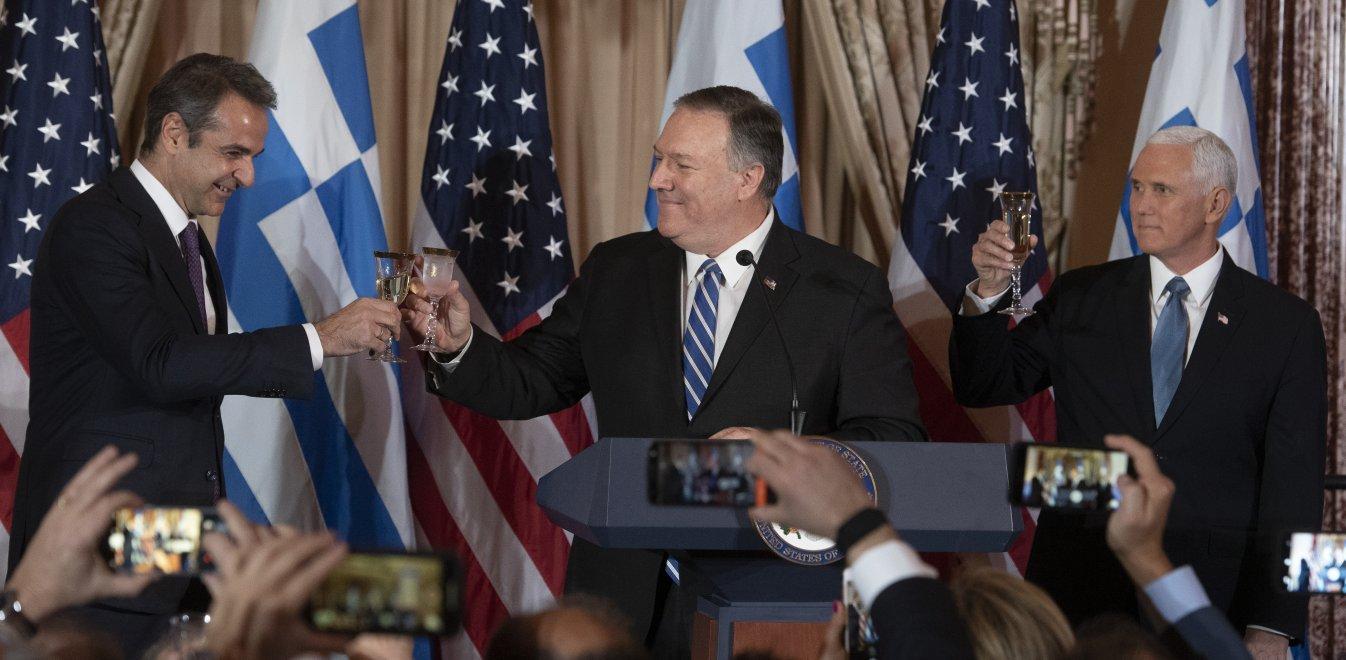 The State Department's denial of the pro-government press releases regarding a Pompeo initiative to defuse tensions between Greece and Turkey has promted the strong reaction of main opposition party SYRIZA.
"There is no room for "bubbles" and fabricated publications on foreign policy issues", the main opposition said to Kyriakos Mitsotakis in the wake of his return from the US. As SYRIZA points out, this development confirms the assessment of a "fiasco" in his meeting with President Trump and the American leadership.
"There is no declared US mediation effort", the foreign minister admitted in a televised interview. According to a report in the daily Kathimerini, the State Department's leadership had indicated that US diplomat Mike Pompeo was undertaking a mediating initiative towards Ankara, as a result of Mitsotakis' visit to the US.
"We are aware of these reports", the State Department spokesman said, keeping a distance and reiterating the US's neutrality. In particular, he said: "The United States is continuously committed, with the governments of Greece and Turkey, to encourage the de-escalation of developments through diplomatic channels. We continue to urge our allies in NATO, Greece and Turkey to work together to maintain peace and security in the region".
A diplomatic source even pointed out that Deputy Foreign Minister Matthew Palmer's trip to Turkey next month was already scheduled and – in contradiction to related reports – is not part of a mediation initiative.
SYRIZA also accuses the government of hiding from the prime minister's official website his support for Trump's decision to assassinate Iranian General Soleimani. This triggered the reaction of Tehran, which made a protest to the Greek Foreign Ministry.
"Unfortunately, the carelessness and irresponsibility with which the New Democracy government has been dealing with important issues of the country's international relations at this critical moment is highlighted", the announcement of the main opposition states.
"It is now obvious that its main focus is on the 'no substance, only communication' doctrine. Mr Mitsotakis, however, should know that, especially in foreign policy matters, there is no room for "bubbles" and fabricated publications", concludes SYRIZA's sharp announcement./ibna