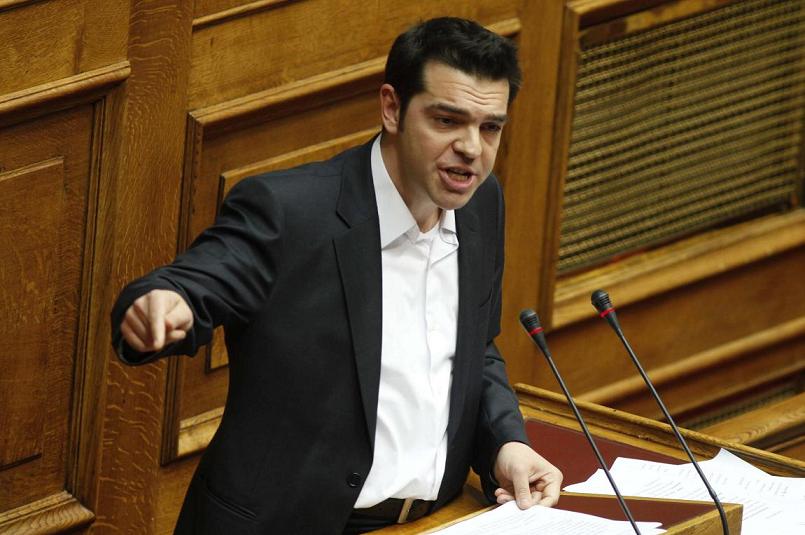 By Lefteris Yallouros – Athens
Riot police evicted employees of former public broadcaster ERT from the network's headquarters in Athens that had occupied the building after a shock decision to shut down the Hellenic Broadcasting Corporation (ERT) overnight was taken by the government last June in an attempt to bolster Greece's cost-cutting drive.
The police raid prompted a censure motion against the government by main opposition SYRIZA.
A vote will be held in Parliament by midnight on Sunday.
"The road to economic catastrophe and indignity for our people has to stop," said SYRIZA leader Alexis Tsipras in Parliament.
"He is essentially doing this to keep his party together," government spokesman Simos Kedikoglou responded.
The move is seen as rather surprising on behalf of Tsipras since it is prompted by a cause that seems rather lost. It does, however, have a symbolic meaning considering that it comes at a time when the troika is in Athens for crunch talks with the government.
Despite the slim majority of five MPs the New Democracy-PASOK coalition enjoys in Parliament, it is considered enough to see the government through the vote and rally MPs that were disappointed with concessions reportedly made to the troika on property tax.
Prime Minister Antonis Samaras said Thursday in a speech to Harvard alumni that "democracy is not afraid of the truth and censure motions by relics of the past. We answer such motions and move on".