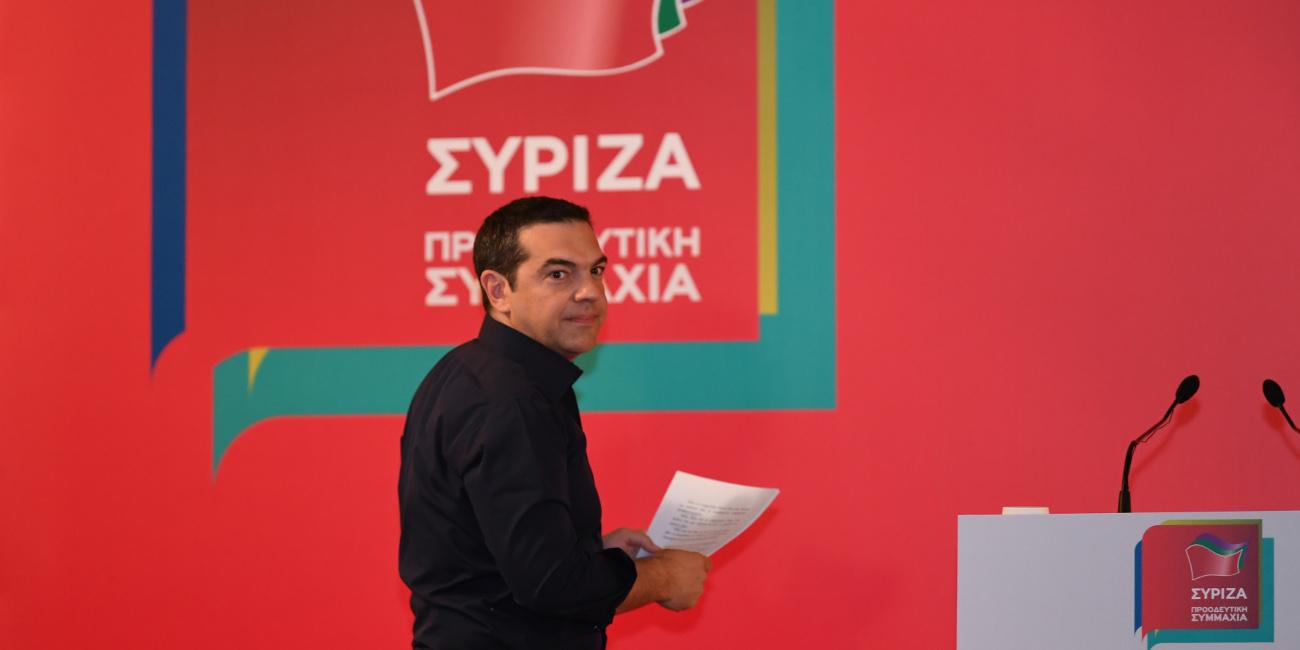 To the disenchanted voters who abstained from the European elections and those who expressed their dissatisfaction with the government policy by voting for smaller parties of the left, addresses SYRIZA in order to cover the difference from ND in the upcoming general elections.
According to the analysis of the results of May 26, SYRIZA collected almost 1,400,000 votes, 600,000 fewer than September 2015. According to the data, SYRIZA's supporters' rally in the ballots did not exceed 60%, in contrast to ND, which touched its "ceiling", with the rally of "blue voters" exceeding 80%.
On this basis, the government and the party staff estimate that if in the national elections- which are going to take place as it seems on July 7- SYRIZA increases the rally of its supporters base, the difference of 9.5 points in the European elections will be covered. A basic prerequisite for this is the repatriation of the disappointed voters, as well as the attempt to approach KINAL voters who do not want to support a government of Kyriakos Mitsotakis.
At the same time, as they point out at SYRIZA's camp, New Democracy collected about 1,800,000 votes, almost 100,000 more than January 2015, when the party had been overwhelmingly defeated by SYRIZA. "The electoral power of ND can not rise", commented party executives and analysts yesterday, underlining SYRIZA's ability to cover the difference significantly.
Tsipras to Ministers and Executives: Turn to society
At the extraordinary meeting of the Central Committee of SYRIZA and the electoral committee of the progressive alliance that convened yesterday, Alexis Tsipras urged party executives, ministers and MPs to focus on social work, to return to their regions and talk to citizens in order to get back SYRIZA's contact with society.
At the same time, SYRIZA analyses the causes of the defeat, but points out the need for redeployment and commitment in order to overturn the national polls. There, they appreciate in SYRIZA, the dilemmas are clear, without the "easyness" of the relaxed or even punitive vote of the European elections where governance is not judged.
"For a progressive government with support to society or a Mitsotakis government, with far-right ministers and a neo-liberal austerity and rational IMF programme," is the main dilemma that SYRIZA puts forward. In fact, today's statements from executives of ND and the Central Banker, regarding the need for a three-pillar insurance system with privatization, as well as the ambiguity as to whether the relief measures and 120 instalments will be maintained, reinforce the government's narrative about the programme that will be implemented by Kyriakos Mitsotakis./ibna