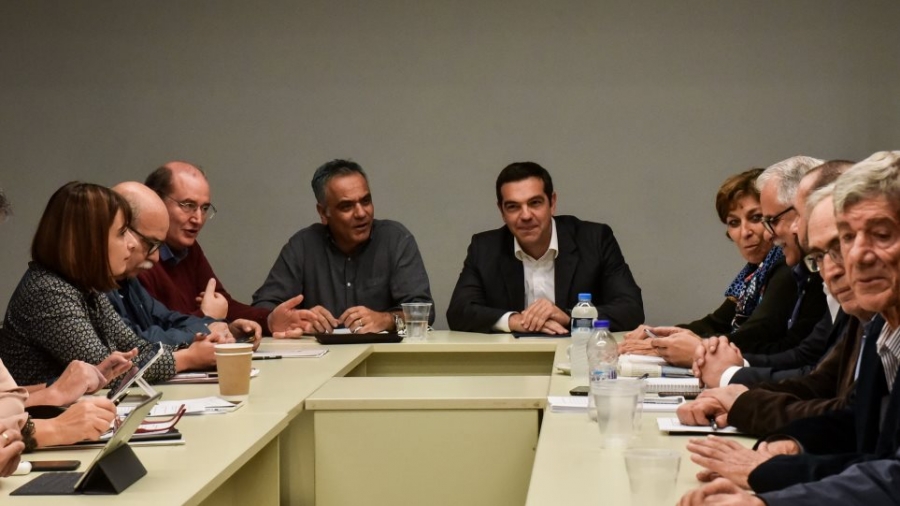 The SYRIZA Political Secretariat held a marathon meeting on Wednesday evening during which it analyzed the results of last Sunday's European and local elections and set out the party's strategy for the upcoming general election. It also rubber-stamped a decision to hold an early general election on 7 July.
According to information, the government plans to proceed with appointments of senior judicial officials, namely a new president and prosecutor at the Supreme Court, despite the strong reaction of the opposition. A cabinet meeting is expected to decide who to appoint next week. Sources suggest the government will seek to secure the agreement of the opposition on the appointment.
The Parliament's Council of Presidents has already made recommendations to the cabinet over the individuals that will be selected to for the positions of President and Prosecutor of the Supreme Court. The final decision lies with the cabinet, which could completely ignore the proposals made by the Council of Presidents.
It is thought that during the 4.5-hour meeting of the Political Secretariat, concerns were voiced over how the government would handle the backlash from such a move, ahead of the general election.
The decision to proceed with the appointments has already sparked political controversy, with opposition parties New Democracy and the Movement for Change accusing the government of "clinging on to power" in order to make senior appointments at the helm of the judiciary. Moreover, New Democracy warned the Tsipras administration not to take any decision in the run-up to the election that involves any future commitment.
The government spokesman, however, has argued that the constitution gives the government the right to make senior appointments to the judiciary. Dimitris Tzanakopoulos said "[…] the government doesn't want to manipulate justice in the way many previous governments have done. They [the opposition] want to manipulate justice in order to deal with the problems they face related to Novartis, KEELPNO and other cases. Officials of the previous establishment face corruption charges. The government takes the views of the opposition into consideration as long as these are in the context of political discourse […]".
Meanwhile, according to local reports, Prime Minister Alexis Tsipras faces upheaval within his party following SYRIZA's defeat in the European elections by 9.4 points. Senior SYRIZA officials and members of the parliamentary group are reportedly placing blame for the European election defeat with the PM himself and his closest advisors. Officials have cited over-taxation of the middle class and mistakes in the election and communication strategy as reasons for the party's defeat./ibna