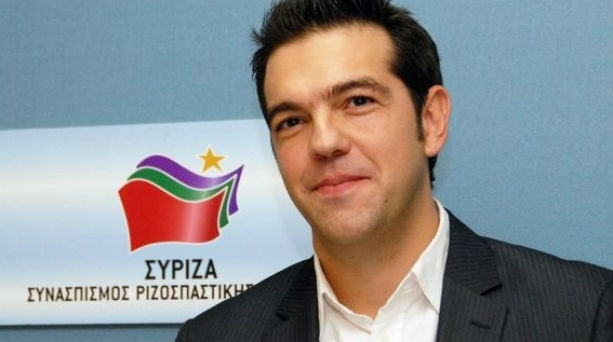 By Lefteris Yallouros – Athens
European Parliament election results in Greece did not produce a big enough win for the left-wing main opposition party, SYRIZA, to force the Prime Minister into calling an early general election.
The opposition party was projected to receive 26.7 percent of the vote, which is almost identical to the percentage it received in the 2012 general elections. New Democracy was expected to get 22.8 percent and the Elia (Olive Tree) alliance, led by PASOK, 8.1 percent.
SYRIZA, however, did record a major victory in the second round of local elections that also took place in Greece on Sunday. SYRIZA candidate Rena Dourou was elected governor of Attica, over outgoing PASOK-backed G. Sgouros. Despite losing the race for the Athens municipality, SYRIZA celebrated the first victory in the history of the Greek left in a major prefecture such as Attica.
Coupled with the first electoral victory in its history, the main opposition party claimed a major victory over the coalition government. Leader Alexis Tsipras said he would continue to call for a general election as the Prime Minister's legitimacy was lost. Tsipras described the election results as a brave first step towards coming to power.
Prime Minister Antonis Samaras, on the other hand, was quick to dismiss any such claims. He said in an address to the nation that SYRIZA's attempt to turn the elections into a referendum against the government failed. The PM vowed to continue in power as the guarantor of stability as well as seek to remedy unfair policies the government may have implemented in its attempt to exit the economic crisis.
PASOK leader Evangelos Venizelos also said Tsipras's attempt to intimidate voters was unsuccessful and that his own party was well rooted within society and local government. However, he added that based on the results of the elections he would now seek to re-negotiate his party's deal with New Democracy on the coalition government's policies.
Golden Dawn scores higher – DIMAR suffers heavy defeat
Worryingly enough for Greece, neo-Nazi party Golden Dawn on course to gain just over 9 percent of the vote, almost 2 pct higher than its influence in the 2012 general election.
To Potami (The River), the centrist party formed by journalist Stavros Theodorakis just a few months ago, came in fifth place with a projected 6.5 pct of the vote.
The Communist Party (KKE) was expected to elect the same number of MEPs despite gaining less support. KKE was forecast to receive 6 percent of the final vote. The final MEP spot was due to go to the right-wing anti-bailout party Independent Greeks. It was expected to gain 3.4 percent in Sunday's elections. There was disappointment for Democratic Left (DIMAR), the only parliamentary party not to elect an MEP. DIMAR was expected to gain less than 1.5 percent.