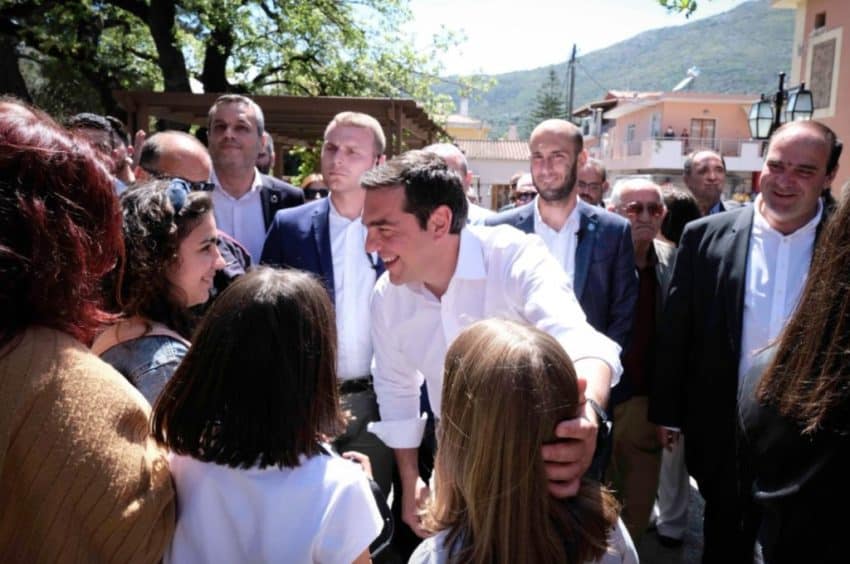 On Monday at the latest, the government will table to parliament legislation for the repayment of debt to both social security funds and tax bureaus, as Finance Minister Euclid Tsakalotos heralded.
After the definitive green light from Brussels and the finalizing of every last detail, the government's proposed plan for the repayment of debt to tax bureaus foresees installments based on the debtor's income. The rate will start at 4% and incrementally reach 40% per 10,000 euros in income.
Repayment of debt to social security funds up to the end of 2018 will be made without income and property criteria being applicable. Joining the scheme will lead to significant debt and surcharge relief.
Announcement to follow Tsipras, Tsakalotos meeting
Alexis Tsipras and Euclid Tsakalotos will most probably meet tomorrow to finalize the new set of measures and allocate the fiscal space per annum. According to the government spokesman, the fiscal space created by the economy's surplus reaches 5.5 billion euros for the 2019-2022 period, "which can be used for relief and measures supporting society".
In this way the government will try to define the agenda of the debate in response to ND and Kyriakos Mitsotakis who will table an amendment on Monday to cancel the reduction of an income tax-free threshold, as well as a censure motion against the alternate health minister.
"Mitsotakis has a tendency to replace political substance impressive communication", government sources comment, while pressure mounts on ND to agree to a debate between Tsipras and Mitsotakis. The main opposition insists that the "debate will happen in the House".
Tsipras outlines election dilemmas on campaign trail
Meanwhile, the Greek PM's tour of Crete is concluded today with his speech in Chania this evening, while on Monday he visits Xanthi, Thrace, followed by a trip to Epirus and Ioannina. The left-wing party's main goal is to rally SYRIZA support.
During the SYRIZA-Progressive Alliance events, Alexis Tsipras will outline the dilemma of the elections: "Will the offshore dynasty govern the country again or will we continue to move forward along with the people". On Europe, he stresses that the map "will not be colored in black or dark blue", pointing to the victory of the socialists in Spain. "The people have not said their last word", Tsipras said in Crete yesterday./ibna