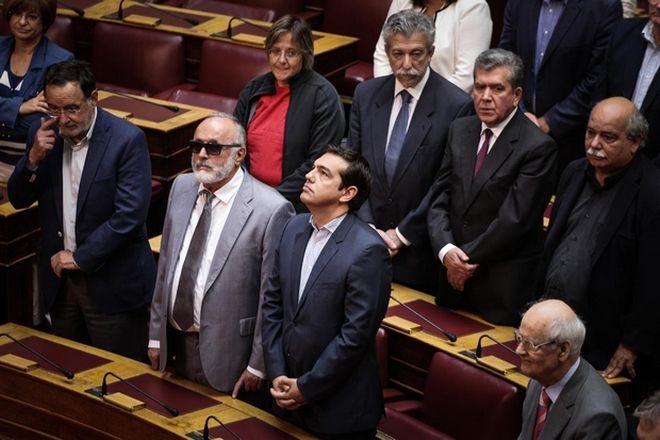 By Spiros Sideris – Athens
SYRIZA will not recognise any agreement that has not approved and would undermine the interests of the country and its people "said today's commentary of the press office of the opposition party, repeating the position expressed by Alexis Tsipras in Parliament during the three-day debate on a vote of confidence to the government.
The announcement of SYRIZA referred to the debate on the vote of confidence and states that the government has come out of it "without the support of the Greek people, politically isolated and weakened".
In the announcement, SYRIZA speak of "voices of doubt" of Mr. Samaras and Mr. Venizelos, "through the proposal for a special purpose government" and adds that "if there is anything worth mentioning, apart from the already trivial and divisive statements against SYRIZA, is clearly the reference of Mr. Samaras to the end of the negotiation as he understands it. What else can his statement that the Greek debt is sustainable mean?".
"Really, what will Mr. Samaras negotiate, when he considers that all goes well and the Greek debt is sustainable, as is?" asks the author of the statement and adds, "how can you leave the memorandum and discuss new memoranda prerequisites and measures, when you haven't canceled the previous ones?".
And the statement concludes that "the truth is that Mr. Samaras attempts to shackle the country with the perpetuation of the memorandum as a necessary accompanying of a new precautionary credit policy".