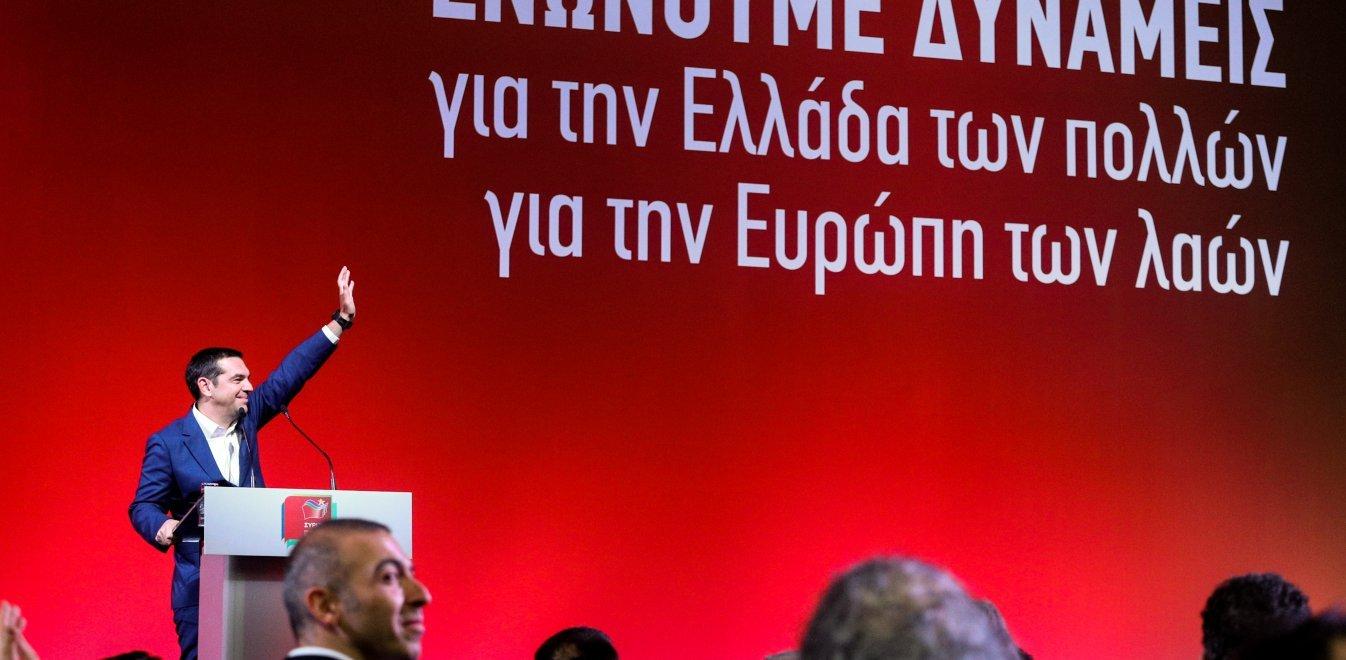 Greece's ruling SYRIZA party announced its manifesto for the 26 May European Parliament election in which the party will participate with the "SYRIZA – Progressive Alliance" ticket. SYRIZA is expected to formally announce its full list of candidates this week.
The manifesto consists of seven main points, focusing on a proposal to increase the EU budget, bolster Democracy and the European Social Pillar, develop risk-sharing mechanisms in the Eurozone, promote the issuing of Eurobonds, tackle tax evasion, abandon austerity policies, tackle climate change.
The "SYRIZA – Progressive Alliance" declaration urges voters not to abstain from the Europarliament vote and use the vote to prepare the ground for a win of the country's progressive forces in this year's general election, expected to go ahead in the autumn.
The manifesto stresses that the recently-established Progressive Alliance is spreading across the country, starting with an election in May that will shape the future of Europe in years to come. It added that the alliance will fight to push back neoliberalism, the far-right, nationalism and racism in Europe.
In an attack on Greece's main opposition New Democracy party, the "SYRIZA-Progressive Alliance" declaration claims the Kyriacos Mitsotakis-led conservatives aim to implement harsher measures than those imposed via the country's international bailout programs. It said ND plans to "destroy labor relations", "shrink the State" and "hand over Health and Education to the private sector".
It went on to denounce the support offered by New Democracy to Manfred Weber, the European Peoples Party (EPP) candidate for the European Commission presidency, a candidacy that "will hurt Greece's interests within the European Union", according to SYRIZA.
Moreover, in a message on twitter over the weekend, Prime Minister Alexis Tsipras said about Weber:
"A vote for Mitsotakis' ND means a vote for anti-Greek Weber. It means a vote for the transformation of democratic Europe, into an authoritarian and racist Europe, which will be closing the door to the oppressed, but also to a deeply neo-liberal Europe."/ibna