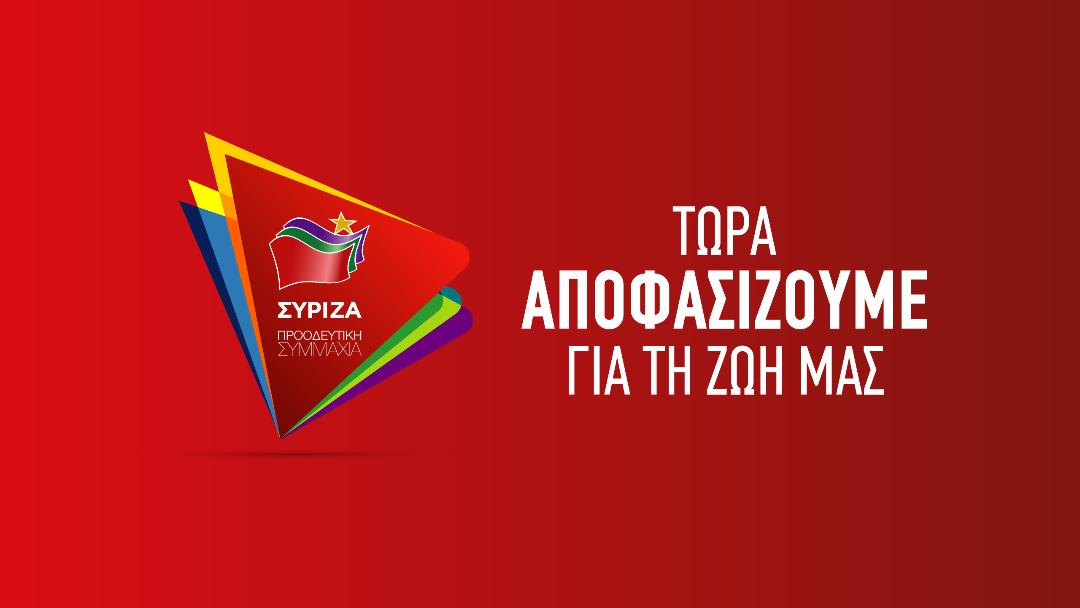 The new Logo of SYRIZA-Progressive Alliance, as presented by the Political Secretariat of the party
Alexis Tsipras will be a candidate in the regions of Achaia and Larissa, as announced after the meeting of the SYRIZA Political Secretariat, where the ballot papers for the 7 July elections were decided.
At the same meeting, it was decided the position of SYRIZA spokesman to be given to the Minister of Labour Effie Achtsioglou, while it is confirmed that the lawyer and former minister, Antonis Roupakiotis, will be sworn in tomorrow as acting Minister of Interior, responsible for the smooth conduct of the elections.
The progressive alliance is being represented in the ballot papers, i.e. members that come from the broader centre-left side, and of course the MPs and Ministers that were elected in 2015.
The movement "PRATTO" by Kotzias will not run for election with SYRIZA
However, SYRIZA-Progressive Alliance will enter the elections without the participation of the "PRATTO" movement, headed by the former Foreign Minister, the protagonist of the Prespa Agreement, N. Kotzias. According to the lengthy announcement of the Movement, from 17 January 2019 they had made a proposal to SYRIZA for co-operation in view of the upcoming parliamentary elections, which was only answered after a meeting on 3 June.
At this meeting, the Movement "PRATTO" stressed that "SYRIZA has essentially rejected all of PRATTO's proposals for candidates, of course these did not also include its President". "This behaviour of SYRIZA does not accord to the joint actions and fights that have been given by both sides over the last eight years," the announcement stated. In any case, N. Kotzias' Movement calls on its supporters to vote in the July elections democratically, patriotically, progressively and left, according to their conscience.
Meanwhile, we're waiting for this evening's interview with Alexis Tsipras on the television channel Alpha, where he is expected to "roll out" SYRIZA's pre-election strategy and highlight both the program's main points and the dilemmas of the ballot box./ibna