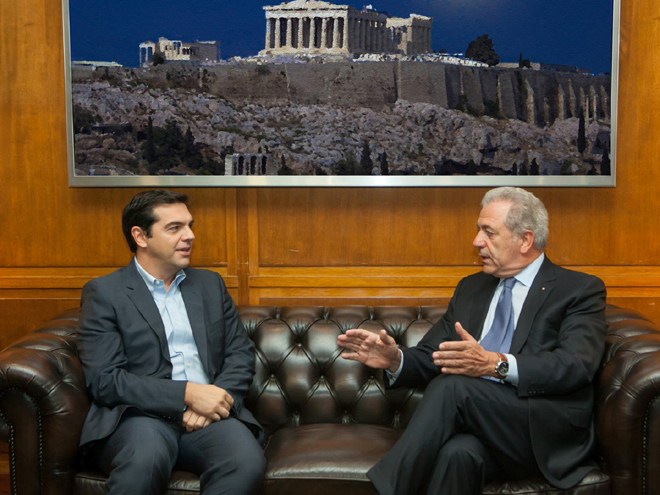 Athens, January 16, 2015/ Independent Balkan News Agency
By Spiros Sideris
The existence of a political communication channel and consultation with Internal Affairs and EU Migration Commissioner Dimitris Avramopoulos seems to confirm the very flattering announcement by SYRIZA, in response to his statement on the "flexibility" of the Stability Pact.
"The statement of the Greek Commissioner Mr. Avramopoulos, who stressed that there should be flexibility in meeting the Stability Pact for the countries of the south, constitutes a significant intervention, which the Greek government should itself has done a long time ago", says the announcement and stresses:
"Instead, Mr. Samaras both inside and outside the country has supported and supports the toughest conditions of austerity, who are strangling the greek economy".
Analysts believe that in this way SYRIZA seeks, first, a few days before the elections to create a rift within the New Democracy and, second, implicitly confirms the rumors that want the EU Commissioner to be the person most likely to be proposed by Alexis Tsipras as presidential candidate of the Greek Republic, if SYRIZA wins the elections and has parliamentary majority, absolute or not.
According to this version, the proposal of Mr. Avramopoulos for the position of President, gives Mr. Tsipras an additional "card" from the first post-election day: the possibility of reaching consensus on the President on the home front and the freedom in Europe for the nominating of a Commissioner of his choice.