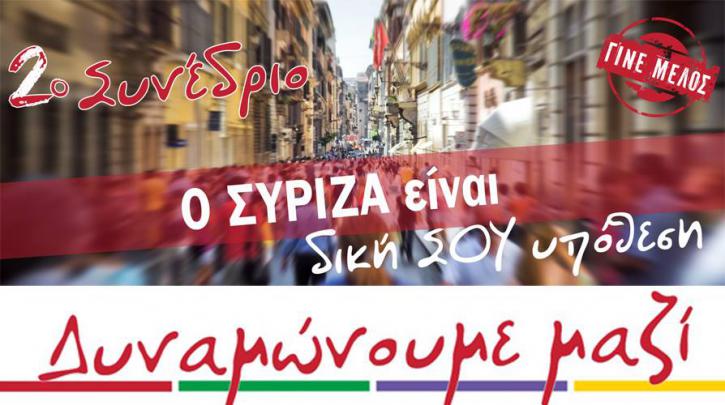 The second Syriza Party Conference officially commences on Thursday with several intra-party factions represented vying for a seat on the new Central Political Committee that will be elected at the end of proceedings on Sunday 16 October.
Since the last Syriza Conference shortly before the party came to power for the first time in January 2015, a huge shakeup has taken place with dozens of members and MPs braking away to form a new anti-austerity party under former Energy Minister Panagiotis Lafazanis.
Factions now include the "Unification Movement" led by State Minister Nikos Pappas; the "Group of 53" led by Finance Minister Euclid Tsakalotos; "Platform 2010" whose most prominent members are MEP Dimitris Papadimoulis, MP Yannis Balafas, Parliamentary Group Secretary Costas Zachariades and Athens Prefect Rena Dourou; and those deriving from socialist PASOK.
None of these groups alone are particularly strong and they are certainly not expected to openly question Alexis Tsipras' premiership or leadership of the party. Recent efforts to unite delegates – such as the debate on corruption in parliament – ahead of the Conference have apparently proved fruitful; at least in terms of guaranteeing Tsipras will not face a wave of discontent over the three-day proceedings.
There are also several players that do not belong to any specific group but, nevertheless, are close to the PM and are considered influential, such as deputy PM Yannis Dragasakis, Parliament President Nikos Voutsis, Education Minister Nikos Filis and Energy Minister Panos Skourletis.
As things stand, the political landscape within Syriza is seen as harmless for the Prime Minister. Some objections to government policy are expected to be raised and "constructive" criticism will be heard but the party's direction and Tsipras' leadership will not be challenged.
At its 2nd Party Conference Syriza is expected to confirm a sharp turn towards political middle ground, moving closer to pro-EU social democracy, a more "realistic" brand of politics, as it departs its radical left-wing rhetoric.
Conference delegates will vie for a seat in the new Central Political Committee that will be smaller in size (155 seats from 201). The new composition is most likely to be dominated by members of the Pappas-led faction. The party's leftist credentials will be represented mostly by the Group of 53 whose members have recently voiced objections to government policy in immigration and human rights.
The Prime Minister is expected to reshuffle the cabinet soon after the Party Conference. How Tsipras fares at the Conference will to a great extent determine both the scope and character of the reshuffle. The balance of power in the Central Political Committee will also in part determine the extent of the cabinet shakeup. However, Tsipras will be strong enough to opt for sweeping changes if necessary.
According to local news reports, changes will be more extensive among deputy and alternate ministers while many cabinet members are expected to maintain their portfolios./IBNA