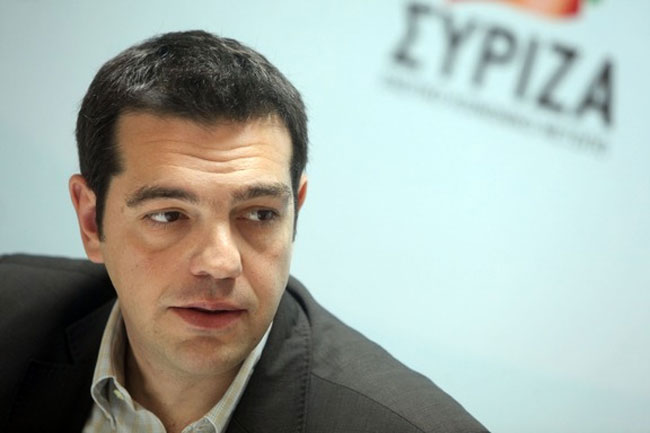 By Spiros Sideris – Athens
The president of SYRIZA Alexis Tsipras will attempt to have contacts with the opposition parties and independent MPs in the next days, in the context of gathering signatures from 120 MPs with a request for a referendum on the privatization of "small PPC".
According to the newspaper "Proto Thema", the first goal of Mr.Tsipras is to exhaust all the parliamentary and political possibilities at this stage to prevent the sale of the company, which SYRIZA, as well as other political forces consider a "crime". At the same time, pressure will be exerted to members of the two ruling parties, who come from areas of special interest, such as Western Macedonia, with the aim to either expose them to the local community or to differentiate themselves from the government decision.
Tsipras' venture is not easy, given the numerical correlations in Parliament. However, the opposition leader seeks to formulate a new climate between the parties, which react to government policy in general. Essentially, he also wants to explore the possibilities and especially to prepare a common "front" of broader forces in the issue of the election of the President of the Republic, that is to prevent the election of a new President during the vote in Parliament and thus put an end to the coalition government.
Everyone agrees that if SYRIZA's initiative to gather 120 signatures for the case of PPC succeeds, then it is extremely likely to find the same number of MPs (plus one), who will not consent to the presidential election and thus accelerate the political developments, with national elections just around the corner.
For this major objective SYRIZA acknowledges that steps must be taken towards the maturation of alliances, assuming that PPC has already been accepted as a critical front in this direction.
Moreover, through this process Tsipras wants to prepare his party alliances with other parties or MPs, in such a way as to bend the reactions and concerns within SYRIZA.
The attempt to concentrate 120 parliamentary signatures is an interesting project from the side of SYRIZA. Although it has a political momentum and will exert pressure to many parties and independent MPs, it is doubtful that so many signatures can actually be gathered. From SYRIZA's initiative Golden Dawn is excluded, so the "tank" to whom the proposal refers to does not exceed 130 MPs, if one removes the parliamentary groups of ND and PASOK.
KKE, DIMAR, and ANEL have 38 MPs and with SYRIZA's 71 they make 109. That is, at least 11 more out of the 23 independent MPs are needed.