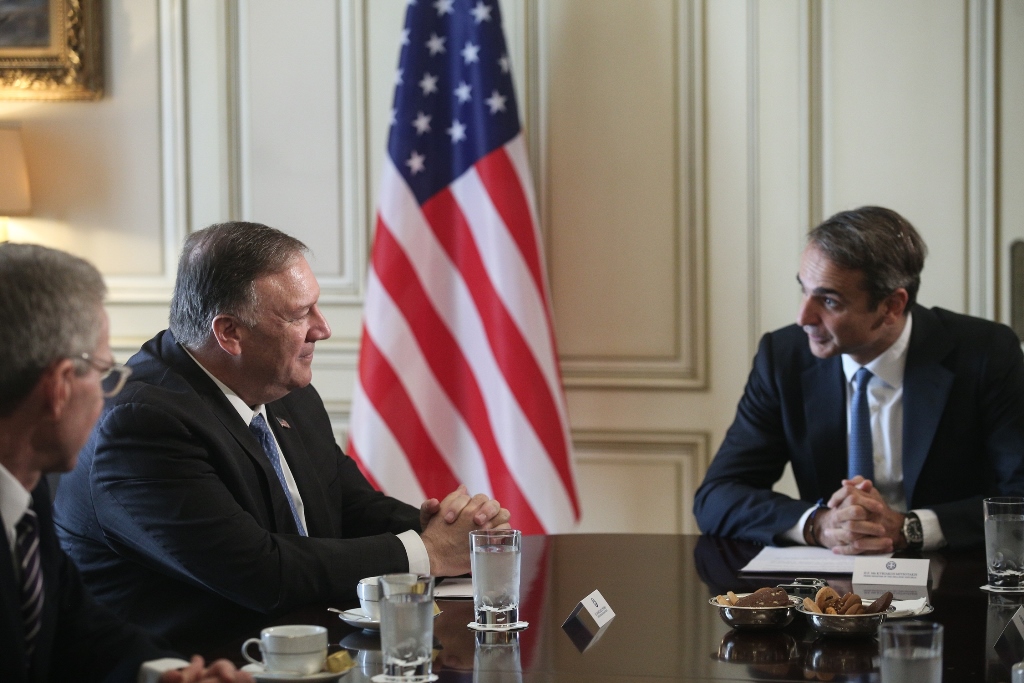 Although positive, Mike Pompeo's visit to Athens was incomplete, according to the account of the visit made by the opposition. As former Foreign Minister Giorgos Katrougalos commented, the visit was positive "to the extent that it continued the process of upgrading the bilateral relations that the SYRIZA government had begun in previous years".
It is true that during the Tsipras administration, relations with the US were strengthened in all areas, from investment, tourism to military cooperation. This is something that has forced SYRIZA to face the past "ghosts" of the left, but also pitted them against left-wing citizens, since in Greece the anti-American-anti-imperialist feeling has been particularly strong in the ranks of the left.
"The climate in American relations has improved by us", Katrougalos noted. SYRIZA, however, points out that there has been no word of sanctions against Turkey for its transgressive behavior, while a relevant bill has already been submitted to Congress.
At the same time, they accuse the government of being inactive with regard to the EU sanctions against Ankara at the June European Council – the last one attended by Alexis Tsipras – as a response to Turkish plans for drilling in Cyprus' EEZ.
Indeed, Katrougalos points out that appeasement, in order to create better personal relations between Kyriakos Mitsotakis and Recep Tayyip Erdogan, does not constitute active foreign policy.
"We need to continue the policy of dialogue, this is undeniable, and then when we have diplomatic weapons in our hands, such as sanctions, we must not overlook them", SYRIZA's shadow foreign affairs minister stressed. He also referred to the Menendes draft tabled in the Congress, which provides for specific sanctions on Turkey for both the S-400 and for its transgressive behavior in Cyprus.
According to the main opposition, the SYRIZA government has steadily promoted dialogue with Turkey on a number of issues at the highest level, "without ever making 'discounts'".
At the same time, as the drilling rig Yavuz begins new drilling southwest of Cyprus, according to the Turkish energy minister, Foreign Minister Nikos Dendias is heading to Cyprus. There, he will have contacts with his counterpart Nicos Christodoulides, as well as with President Anastasiades./ibna