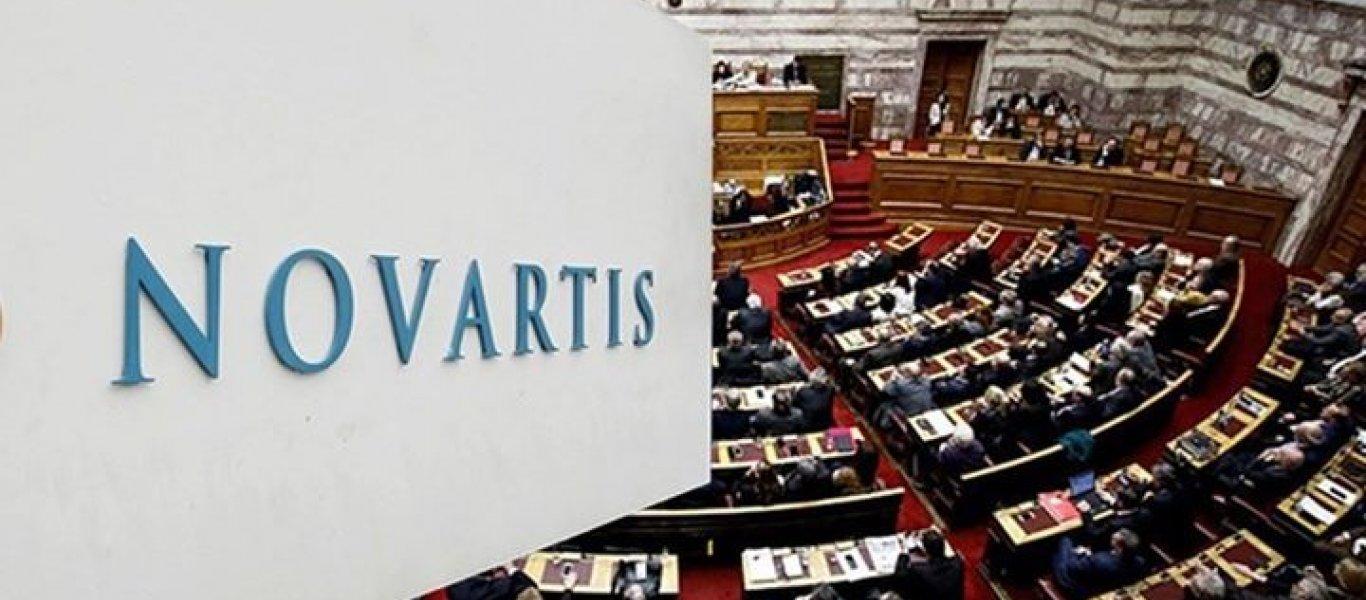 SYRIZA accuses the government of hypocrisy and attempt to manipulate the parliament and justice after its move to forward the case file of the Novartis case to the House. The case has made its way to parliament again, following the lawsuits of former Prime Minister Antonis Samaras and former Finance Minister Evangelos Venizelos.
Appealing against the prosecutor authorities, they speak of a plot of the former government against its political rivals, highlighting former Deputy Justice Minister Dimitris Papagelopoulos, who they describe as "Rasputin".
The government majority suggests setting up a pretrial committee against D. Papagelopoulos, with SYRIZA accusing Mitsotakis of "cowardice", arguing that since the former prime minister's is also mentioned, Alexis Tsipras should also be included in the pretrial committee.
Sources inside SYRIZA say that a targeting of Tsipras, on the one hand would collapse as there are no evidence against him, on the other hand it would strengthen the opposition leader. This is something that Mitsotakis has reportedly taken into consideration before taking his final decision to leave the former prime minister out of the picture. According to the same information, the opposite was the proposal of Antonis Samaras, who is alleged to have asked for a pretrial committee for the leader of SYRIZA.
"He fears his intraparty opponent", the opposition comments on K. Mitsotakis.
At the same time, the secretary of the SYRIZA Parliamentary Group stresses that at the same time, at the request of the prosecutor for corruption, is pending the request for the waiver of the immunity of Andrea Loverdos, former health minister, who according to the finding is to be prosecuted for bribery, which constitutes a felony. This finding describes the over-pricing of medicines in favor of Novartis, which were approved during Loverdos time as Health minister.
Gerovasilis blames ND for "an obvious and unacceptable distraction, but also a direct and provocative attempt to intervene in the judiciary". "A scandal over a scandal. Because its protagonists themselves are continuing to conceal it", she points out, stressing that the narrative of a conspiracy is collapsing./ibna