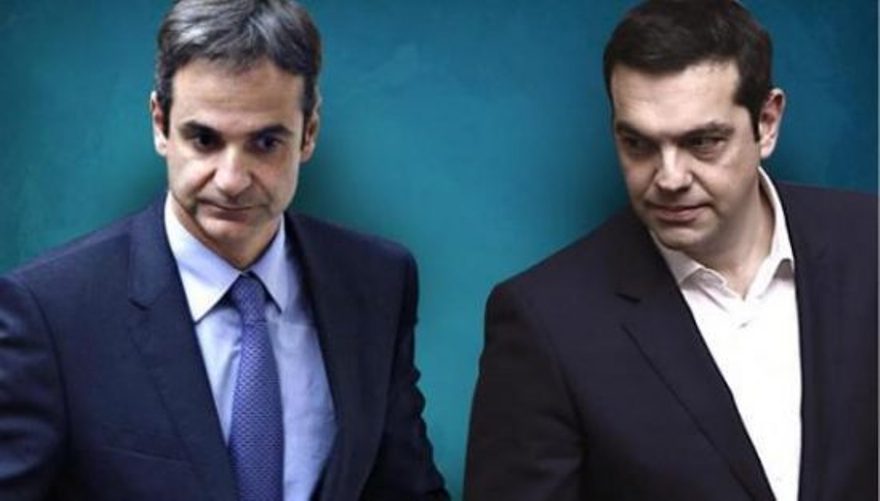 Prime Minister Alexis Tsipras and main opposition leader Kyriacos Mitsotakis continued campaigning on Thursday, ahead of Sunday's European and local elections. The two leaders addressed rallies in the cities of Heraklion and Florina respectively, pointing out key parts of their manifestos and what they believe is at stake in Sunday's election battles.
The Greek premier stressed his government's achievements in the economy, highlighting the fact that he successfully led the country to the end of international bailouts last year, reinstating Greek sovereignty. He went on to defend a recent set of relief measures adopted to help Greeks recover from the long economic crisis.
"We announced measures that will have a positive impact on the economy […] at the end of the year the conditions will be created for more growth and support measures" Tsipras said, adding that "there are possibilities to increase the national pension".
Meanwhile, speaking to supporters in Florina, conservative chief Kyriacos Mitsotakis urged people – especially the young – to vote in what he called a crucial European election in which "no vote is a lost vote". He went on to appeal to supporters of other political parties, calling on them to join New Democracy's effort "to get Greece out of the dead end", while stressing that "ideological differences of the past are not that important".
Mitsotakis focused on several of his party's economic policy proposals, including plans to cut taxes. He went on to reveal that the center-right party is planning to adopt a permanent mechanism to support low-income pensioners, if it comes to power later this year. Additionally, he reiterated a pledge to reduce the ENFIA property tax for all taxpayers within two years from taking office.
The final opinion poll by Pulse for SKAI TV showed Mitsotakis' New Democracy leading SYRIZA by 31 percentage points to 24. The number of undecided voters was at 7.5 percent, five points down compared to last month. The Movement for Change (KINAL) and neo-Nazi Golden Dawn came in at 7 and 6.5 percent respectively. The Communist party was in fifth with 5.5 percent./ibna