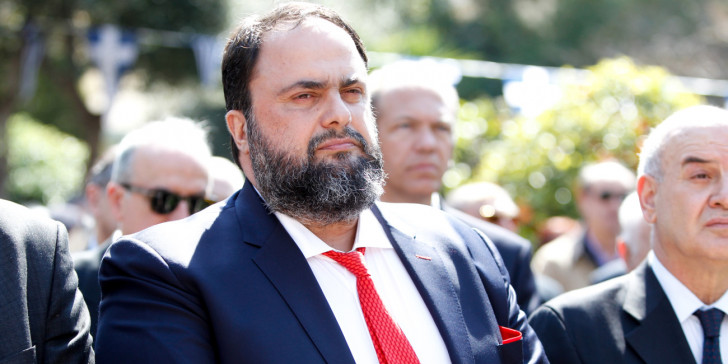 The ruling SYRIZA party and main opposition New Democracy were locked in a war of words on Thursday over allegations made against the government by prominent ship owner Vangelis Marinakis.
Marinakis – who is also a local councilor in the port city of Piraeus and owner of football club Olympiacos – revealed that Digital Policy Minister Nikos Pappas has asked him, on behalf of Prime Minister Alexis Tsipras, to lend money to businessman Christos Kalogritsas back in 2016 so that he can acquire a nationwide broadcasting license.
Marinakis said he met with Kalogritsas and explained to him that he couldn't give him the loan, with the latter later having to withdraw from a tender as he proved unable to come up with the money to pay the first installment. The tender was later scrapped by order of the Council of State.
The main opposition pounced on the statement, accusing the PM of attempting to influence the media landscape in Greece and having questionable ties to businessmen, such as Marinakis and Kalogritsas.
New Democracy also demanded that the government explains Marinakis's claim that he was asked to hire people hand-picked by the government to management posts at the Lambrakis Press Organization (DOL) which he owns.
In response, the Prime Minister's Office issues an announcement citing various charges Vangelis Marinakis faces, which the government said are the reason the businessman is attacking the Tsipras administration.
"His belated so-called revelations, ahead of elections, have the credibility afforded by his life and times," Tsipras' office said, adding that Marinakis is the "real leader" of main opposition New Democracy./ibna