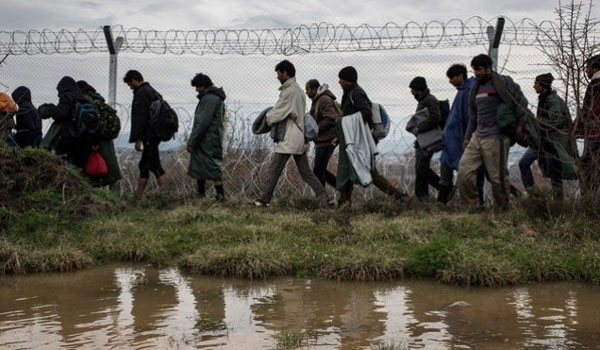 Main opposition SYRIZA is voicing a strong rhetoric against the Kyriacos Mitsotakis administration on its handling of the migrant crisis, amid a tightening border controls as thousands of migrants attempt to cross over to Greece from Turkey in recent days.
According to SYRIZA sources, the Greek government's approach to what Mitsotakis has called an "asymmetrical threat" is in the wrong direction. The same sources believe the PM is wrong to portray recent developments in Greece's northern border with Turkey as a "war-like" situation.
Moreover, the ruling New Democracy party is being accused by the opposition of stoking nationalism and encouraging furious reactions to migrant arrivals by residents near border crossings and eastern Aegean islands.
The leftist party released a paper on Monday listing the government's "ten mistakes on the refugee issue", urging the government to discuss proposals with the opposition and be ready to compromise on how to deal with the issue. New Democracy sources dismissed SYRIZA's proposals, while pointing out that party leader Alexis Tsipras "is nowhere to be seen in these crucial times for the country".
Local media reports point out that the main opposition party intends to escalate its criticism on the government's response to the refugee and migrant arrivals.
Political analysts, meanwhile, stress that the issue is appealing to core SYRIZA voters, with Alexis Tsipras's party expected to slam what it sees as far-right and nationalist government behavior.
On its part, the ruling conservatives are seen to be keen to point out SYRIZA's record in power and its management of the crisis, citing figures showing how thousands of migrants entered Greece from 2015 to 2019 and were accommodated in overcrowded eastern Aegean island camps, such as those on Chios and Lesvos./ibna