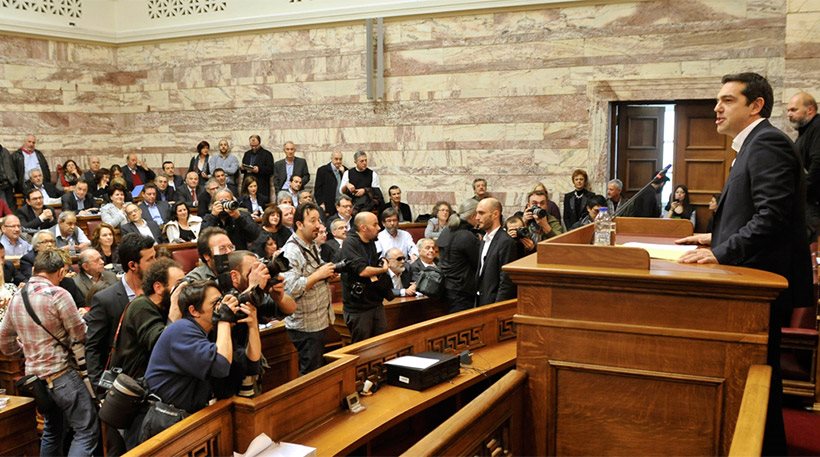 Athens, June 17, 2015/ Independent Balkan News Agency
By Spiros Sideris
With the placements of MPs continued and concluded the meeting of the Parliamentary Group of SYRIZA, which began with the introductory speech of the prime minister, Alexis Tsipras.
Indicatively, among those placed, Panos Skourletis said, according to reports, now that the deal has reached its peak and is at a tight spot, it's time to test the analysis SYRIZA always had, according to which, participation in the eurozone and the domino effect that could be created by an exit of Greece is a key weapon, a "super-weapon". He also pointed out that in the negotiations the issue of debt is essential.
Kostas Ysichos described the meeting as a unifying process, which with great determination raises the issues of the negotiation at this stage. He argues that one can't say that the negotiation is nearing an end or that it is at its best point, but this could mean that a solution could be found based on the red lines of the government.
Ysichos also stated that someone must tell the partners that they finally have to agree what each of them wants.
Among others, reportedly Stathis Leoutsakos argued that in a crisis there are difficulties, but there are no one-way paths, there are alternative paths, which are difficult but promising.