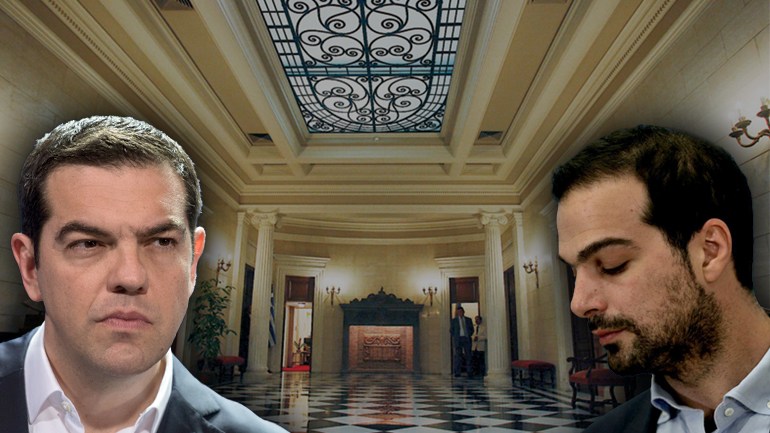 Athens, November 19, 2015/Independent Balkan News Agency
By Zacharias Petrou
Greek Prime Minister Alexis Tsipras requested the resignation of Syriza MP Gabriel Sakellaridis – a former government spokesman – from his post.
According to an announcement issued on Thursday by the government: "According to reports in the media in the last few hours, MP Gabriel Sakellaridis intended to abstain from today's vote in parliament. Following a talk between the Prime Minister and Mr. Sakellaridis, Alexis Tsipras asked for the MP's resignation".
According to reports in the Greek press, Sakellaridis had informed the government that he will not take part in the vote in parliament of the multi-bill containing the 48 prior actions agreed with creditors.
Some sources said that the MP was even thinking to vote against the multi-bill. Finance Minister Euclid Tskalotos spoke with Sakellaridis in a bid to convince him to support the bill. However, the latter was determined to abstain.
Following this development, considering the fact that Independent Greeks (ANEL) MP Nikos Nikolopoulos announced he would be voting against the multi-bill, the votes in favor of the prior actions were to be limited to just 153. However, with Ch. Vernardakis taking Sakellaridis's place in Syriza's parliamentary group, the government's majority in the vote will be 154.
Gabriel Sakelaridis said in a written statement: "The reason for my resignation is that I cannot contribute to the implementation of government policies. The decision to step down and to withdraw from the main political scene is a one-way road".
Last Gasp Changes
At the last minute, following the resignation of Sakellaridis, the finance ministry submitted an amendment to the draft multi-bill in Parliament that formally abolishes a law imposing 23 pct VAT on private education, putting an official end to the measure.
According to a General Accounting Office of State report, scrapping the measures will lead to a loss of revenues amounting to 390 million euros.
Meanwhile, Alternate Finance Minister Tryfonas Alexiadis confirmed that the government is now considering a reduction in the proposed special consumption tax on wine.
The most likely scenario is for a rate of 20 cents per litre, while the ministry is looking at alternative choices for equivalent measures that will combine with the wine tax and gaming tax to cover the gap in revenues caused by abolishing VAT on private schools.
Talks between the government and the troika are ongoing in search of offsetting measures while one proposal that is being examined is for the imposition of a special tax on soft drinks.