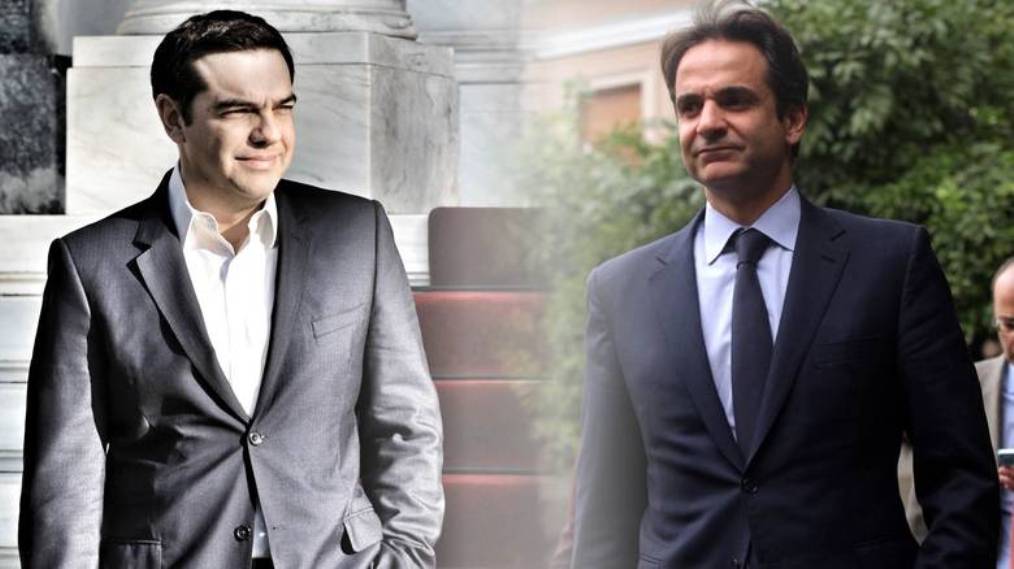 The latest opinion poll conducted by Marc for Proto Thema newspaper over the weekend puts center-right New Democracy ahead of leftist SYRIZA.
The opinion poll gives the main opposition party – led by Kyriacos Mitsotakis – an 11.9 percent lead as ND took 30.3 of preference over SYRIZA's 18.4 percent, deducting for valid votes. Notable, SYRIZA has consistently moved closer to New Democracy in Marc polls since May 2017.
Marc's survey points to a six-party House with the Democratic Alliance entering parliament with 7.1 percent, followed by the Communist Party (6.7 percent), Golden Dawn (6.7%) and the Union of Centrists party (3 percent).
SYRIZA's right-wing coalition partner, ANEL, dropped below the 3 percent threshold for entry to parliament, as did To Potami party.
Crucially, 17.7 percent of respondents said they had yet to decide who they would vote for in the event of an election – which is officially almost two years away. In any case, the majority of respondents (55.7 percent) did not show a preference for an early vote, despite the main opposition regularly calling the Tsipras-administration to resign.
Responding to questions about government policy, 65 percent said the government should use the primary surplus it generated this year as a means to reduce taxation – as per a proposal by ND leader K. Mitsotakis – instead of hand out a holiday bonus to the poor, as the Prime Minister intends.
Worryingly enough for Prime Minister Alexis Tsipras, the vast majority of those surveyed by Marc (75.6 percent) said the government's performance is "negative" in their opinion, while 52.8 percent of those who voted for SYRIZA in the previous election said they did not trust the country's government.
Tellingly, 55 percent disagreed with a Tsipras decision to strike a deal with the US, during his recent visit to Washington, for the upgrading of F-16 fighter jets. The decision proved controversial as opposition parties pointed out it will be overly expensive for a country still trying to exit its bailout program. The PM publicly defended the decision on Friday, pointing out that the agreement will not cost more than 1.1. Billion euros, while accusing media outlets of spreading "fake news" about the issue./IBNA