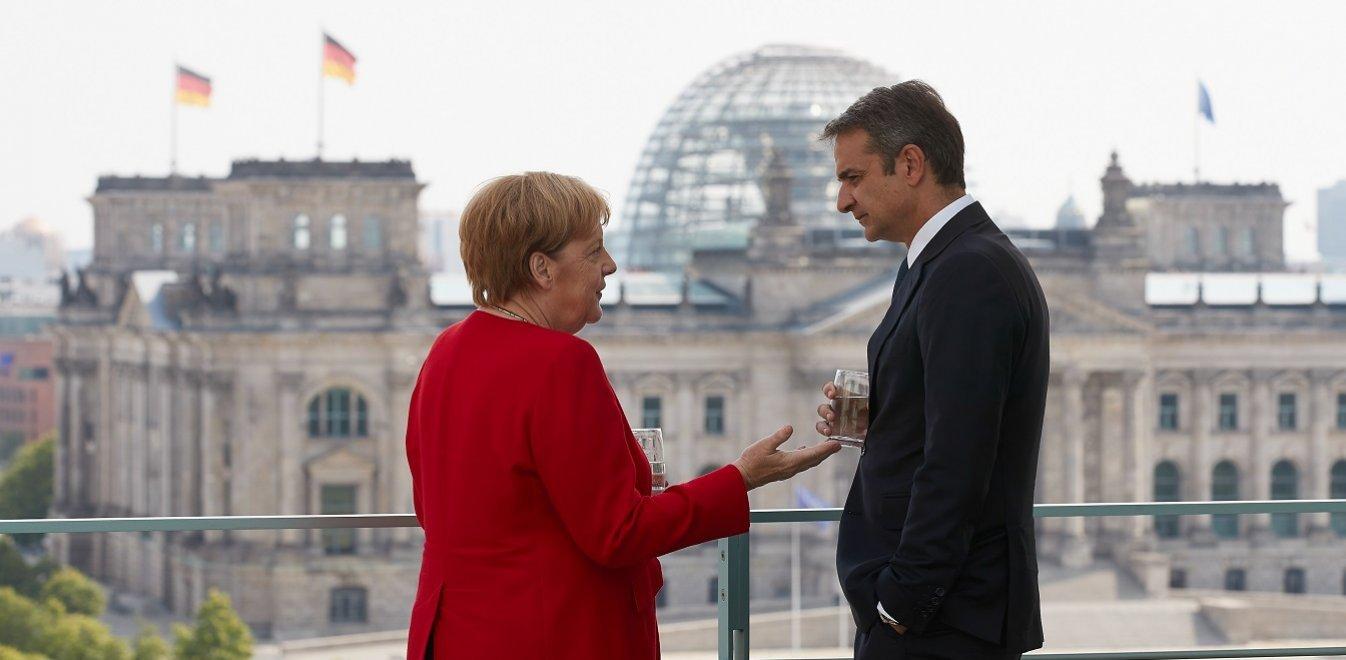 SYRIZA gave Mitsotakis's meeting with Merkel a bad grade, stressing that he "wrapped up his meeting with the German Chancellor having received nothing but wishes and self-evident verbal condemnations against the Turkish blackmail and the instrumentalization of refugees by Recep Tayyip Erdogan. "The solution to Erdogan's blackmail and the refugee crisis cannot be just verbal solidarity and turning Greece into a souls prison", the main opposition notes in its statement.
The main opposition blamed the Greek Prime Minister for not claiming anything, pointing out that internationalizing Turkey's extortion "is not only information but also a demand for Europe and especially Germany to take responsibility".
The party also appeared critical of the fact that there was no mention of the need for an Extraordinary Summit and sanctions against Ankara – a constant request which Al. Tsipras has been voicing for two weeks- nor of the need to share burdens and to agree upon a new refugee resettlement program in Europe like 2016. "He simply reintroduced the request for the relocation of unaccompanied refugee children, and in fact only voluntarily", SYRIZA points out in its statement.
At the same time, it underlines that there was no mention of the need for refugees to be relocated from Turkey to Europe, so that they can have an incentive to stay there.
The "Trojan Horse" debate pushes New Democracy-SYRIZA clash to the edge
Meanwhile, the Government and SYRIZA went head-to-head this weekend following the unprecedented statement by government spokesman Stelios Petsas that SYRIZA was operating as "Erdogan's Trojan Horse". This statement came after the main opposition party's allegations regarding the mobilization of extreme right-wing gangs, paramilitary and neo-Nazi groups from Europe, as violent attacks on NGO members, doctors and journalists were reported, while a school for refugees in Lesvos was set on fire.
"The government spokesman has crossed every line of vulgarity. In order to abdicate the government's responsibilities for the eight-month chaos around the refugee issue and the unprecedented organization of armed paramilitary and neo-Nazi groups, he resorts to practices from the darkest ages of Greek history: the creation of "traitors" and "internal enemies", SYRIZA comments, pointing the finger to Kyriakos Mitsotakis "as the sole responsible for both the civil-war rhetoric used by his spokesman, as well as for what will happen to Evros and Lesvos as a result of the mobilization of armed groups pretending to be sheriffs". /ibna