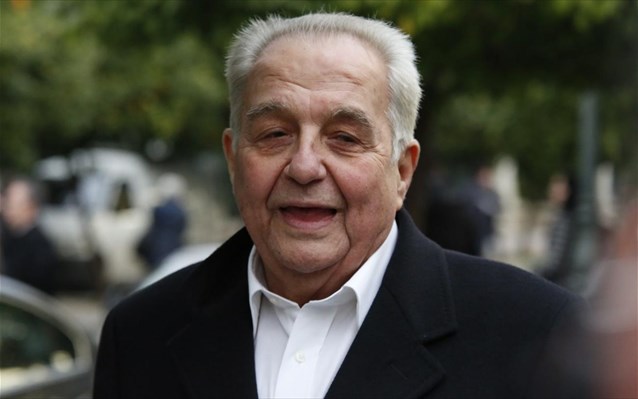 Athens, September 16, 2015/ Independent Balkan News Agency
By Zacharias Petrou
On a day that Syriza published its campaign program, party leader Alexis Tsipras has a scandal to handle in the last few days before the September 20 election.
Former State Minister Alekos Flabouraris – a close advocate of Alexis Tsipras and a friend of the Syriza leaders' father – reportedly owns a construction company which was awarded a contract by the Peloponnese Prefecture worth 3.9 million euros.
Greek law does not allow parliament members or ministers to own and operate businesses while in office that are awarded contracts by the state.
Proto Thema newspaper revealed that the project was awarded to the company owned by Flabouraris (on May 20) while the latter was minister in the previous government. Flabouraris allegedly has a 50% holding in the firm despite publicly stating that he is no longer affiliated with the company.
In fact, according to Proto Thema, the scandal is even greater as the construction company ("DIATMISI ATE) will be paid by way of express procedure even though the entire project has been the subject of objections and complaints.
The former minister responded Tuesday afternoon, saying the newspaper report was slanderous. Flabouraris told radio station Athena 9.84 that the company in question is not owned by him anymore and he has retired since he took office in January.
Alexis Tsipras has based his entire campaign on being "different" to the old establishment, with parties such as New Democracy and PASOK being portrayed as corrupt and nepotistic. The former PM spoke about his own and his party's honestly during Monday's televised debate in which Syriza officials thought their leader was victorious.
Syriza expressed its pleasure over the debate held las night. "It was a good debate," party sources told the Athens News Agency.
"Alexis Tsipras did not answer to Mr. Meimarakis, but to the citizens to whom he spoke with honesty for the day after," estimated the same sources.
Aekos Flabouraris is a prominent member of Syriza and a loyal friend of Tsipras. With the election now only a few days away it remains to be seen if the news story surrounding Flabouraris's construction firm will play any part in the final outcome.
For the moment Syriza has not officially responded to the story. However, it is considered certain that Flabouraris will still be a candidate MP as planned.
Last month, former Alternate Labour Minister Pavlos Haikalis – an Independent Greeks (ANEL) MP – came under fire for allegedly being the owner of an offshore company. The deputy minister eventually admitted to having established a company in Cyprus and was omitted from ANEL's candidate list by party leader Panos Kammenos.