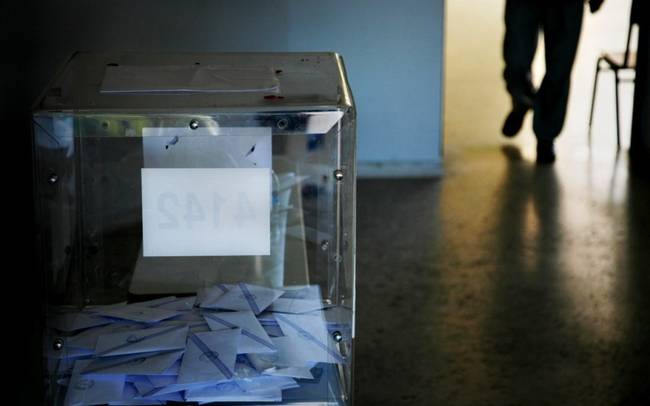 Athens, January 20, 2015/ Independent Balkan News Agency
By Lefteris Yallouros
Three new opinion polls emerged Monday, less than one week away from a crucial general election in Greece.
Findings in all three polls show main opposition SYRIZA maintains a lead over ruling New Democracy by 2.2 to 4.4 percentage points. Several small parties are also expected to get into parliament.
A poll by ALCO for newspaper Proto Thema, shows SYRIZA ahead with 31.7 pct, with New Democracy in second place with 27.3 percent. To Potami (the River party) is in third place with 5.1 pct, with neo – Nazi Golden Dawn in fourth (4.8 pct). The Communist Party (KKE) and socialist PASOK are tied with 4.1 pct each. Right-wing Independent Greeks marginally secure entry to the next parliament with 3.2 pct of the vote while the Movement of Socialists and Democrats led by former prime minister George Papandreou gathers just 2.2 pct, less than the 3 pct needed to win seats in the House. As much as 10.5 pct appear undecided as to who they will vote for in the January 25 election.
A poll by the University of Macedonia for SKAI television shows SYRIZA in front by 6.5 pct (SYRIZA gets 33.5 pct over 27 pct for New Democracy). To Potami is third (7.5 pct), the Communist Party is fourth (5.5 pct), tied with Golden Dawn. PASOK gets 4.5 pct and the Independent Greeks are estimated to win 3 pct of the vote. The Movement of Socialists and Democrats has 1.5 pct.
According to a poll by GPO for Mega Channel, 59.7 pct of Greeks say the country should stay in the eurozone at all costs, with only 17.2 pct of responses against that statement. Asked whether or not they believe the danger of Greece exiting the common currency has been eliminated, 55 pct says "no" and "probably no" while 40.7 pct offered an affirmative reply.
Under Greece's electoral rules, the winning party is automatically awarded 50 bonus seats in the 300-seat legislature. Latest surveys indicate that Syriza wouldn't be able to secure enough votes —even with the bonus — to get an absolute majority in Parliament, forcing it to seek coalition partners.
With a SYRIZA win looking highly probably, the Independent Greeks led by Panos Kamenos along with new centre-left 'To Potami' (River Party), founded last year by popular television journalist Stavros Theodorakis and PASOK (whose leader Evangelos Venizelos stated Monday that his party could cooperate with SYRIZA if needed) are those most likely to collaborate with SYRIZA in a coalition government.