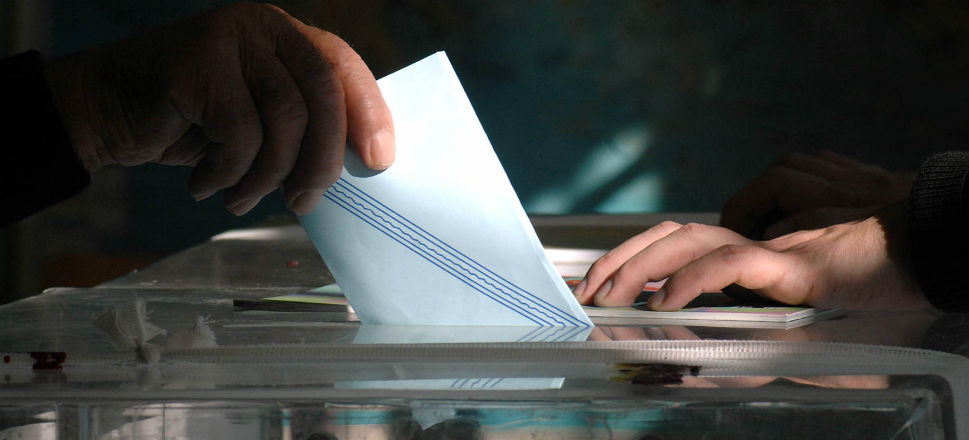 Opinion polls published over the last few days put Greece's main opposition party, New Democracy, ahead of ruling SYRIZA. However, the results of the two latest polls show a radically different margin between the two parties.
Specifically, the poll of Metron Analysis for "To Vima" newspaper puts the conservative party, led by Kyriacos Mitsotakis, in a 9.7 percentage point lead over Alexis Tsipras' SYRIZA. In this poll, the center-right party posts 34.9% in voting preference versus SYRIZA's 25.2%. The neo-Nazi Golden Dawn party comes third place with 9.4%, while Movement of Change – a new center-left party established via an alliance between socialist PASOK, centrist To Potami and other parties – came in at 8.4%. The Greek Communist Party (KKE) takes 7% and Union of Centrists is on 3%. No other party is shown above the 3% threshold needed for entry to parliament, including SYRIZA's junior coalition partner in government, the Independent Greeks.
Conversely, a poll by "Alco" published by Ethnos newspaper places New Democracy's lead much lower, at 4.9 percentage points. The voting intention results of Alco's poll put New Democracy on 21.4% with SYRIZA on 16.5%, followed by Golden Dawn on 6.9%, Movement of Change on 6.2% and the KKE on 5%. All other parties fell below the 3% threshold.
The "Alco" poll is seen by analysts to be politically significant in terms of findings concerning the Novartis scandal that recently broke in, with ten senior Greek politicians being accused of taking bribes. The poll shows 66% of Greeks believe the Novartis case is a "real scandal" and 54% call for all the politicians being accused to resign.
Considering that voters turn to rally behind parties when an election looms, political analysts point out that SYRIZA has much scope to reduce the gap currently separating it from New Democracy. The Tsipras-led party appears in the "Alco" poll not to have any significant number of supporters moving towards New Democracy, with those that opted for SYRIZA in the previous election appearing undecided in terms of preference at the moment.
The Prime Minister also holds a political advantage over his opponents, since he could strategically set date of the next election as soon as SYRIZA begins to gain more momentum in opinion polls./ΙΒΝΑ