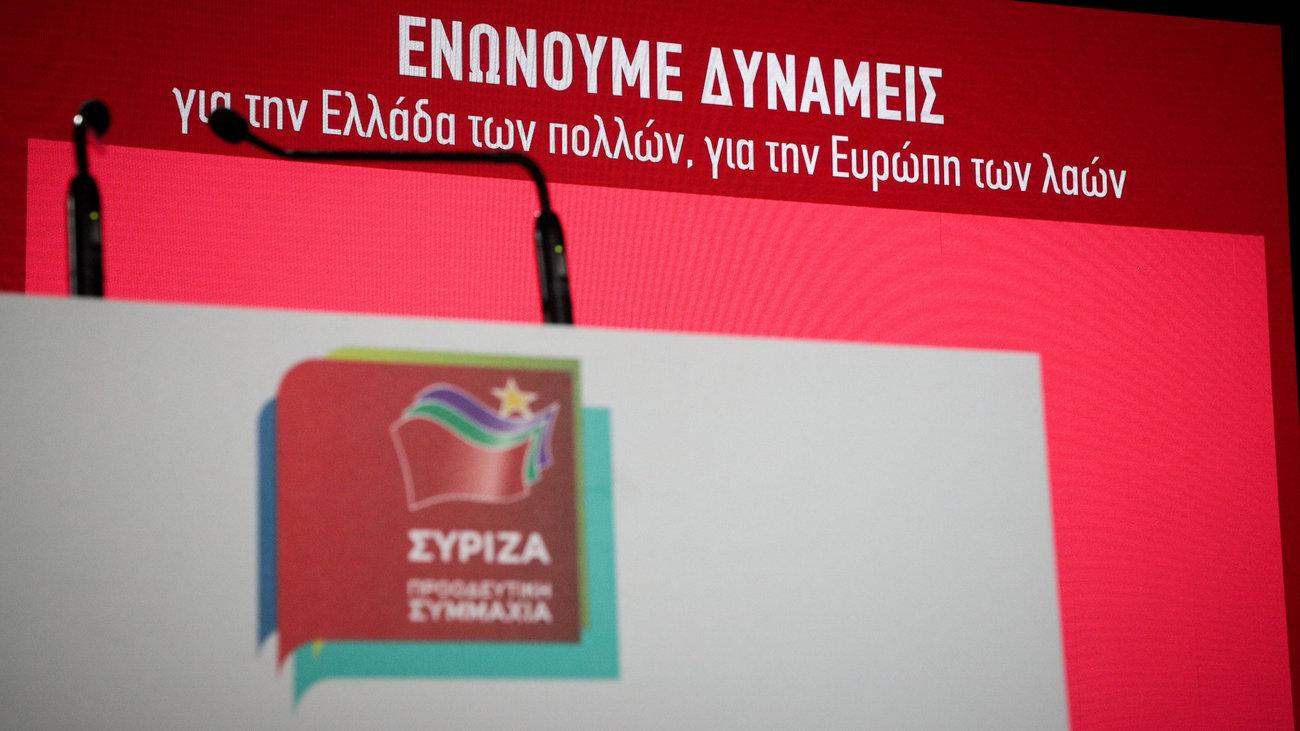 SYRIZA is attempting to overcome the introversion and intra-party tensions caused by the process of party reconstruction by consolidating a front in the field of labor issues and the protection of primary residence. At the same time, there is an effort to achieve a convergence between the progressive forces in Parliament, namely KINAL and DiEM25.
"Mr. Mitsotakis, who prior to the elections was promising 'many good jobs' and raises in the minimum wage double the growth rate, now must take a clear position. Will he for once support the workers or will he continue to support only the strong financial interests?' Alexis Tsipras stated Wednesday afternoon, while earlier SYRIZA had tabled in Parliament a bill proposal for an increase in the minimum wage. The political secretariat of the party had met earlier.
The proposal foresees an increase of 7,5% in 2020 and 7,5% in 2021 as well as the re-establishment of the competence to define the minimum wage at the national social partners by means of a national general collective agreement from 1 January 2022. As the main opposition points out, this is the continuation of the SYRIZA governance planning, with an increase of 11% at the beginning of 2019 projected to grow by 7.5% in 2020 and 7.5% in 2021.
At the same time the SYRIZA Department of Economy referred to a "front of social and political forces to protect the first residence", throwing the ball on the KINAL stadium. After all, Fofi Gennimata's party had opened up the dance of reaction, accusing Development Minister Adonis Georgiadis of identifying himself with the requirement of the Funds and banks for generalized auctioning.
Meanwhile, the party fired shots at the government regarding the minimum wage and the failure to implement its pre-election announcements for many high quality and well-paid jobs. It is noted that KINAL is reportedly seeking to table an amendment to reinstate the 13th pension rejected by the government. Top-shelf SYRIZA executives appear to be endorsing this initiative, pointing out that it is part of the party's rationale as the Tsipras government had legislated this supporting income for pensioners with the prospect of establishing a full 13th pension.
According to well-informed sources, SYRIZA and KINAL have jointly agreed on an informal "truce". "Our differences obviously there, but the big opponent is the hard neo-liberal right of Kyriakot Mitsotakis' government. The political "roller coaster" for social and labor rights must collide with a strong progressive front", the source reports. /ibna