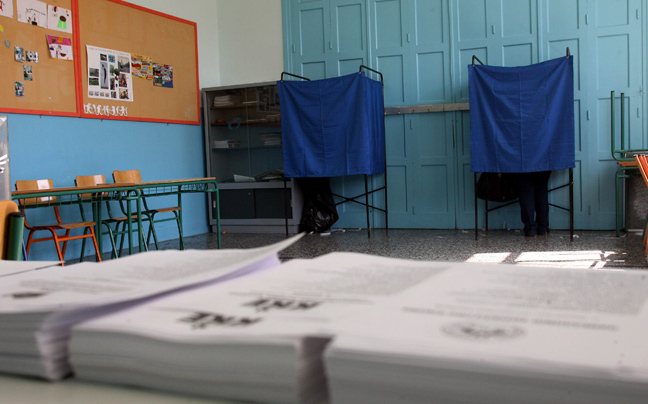 By Spiros Sideris – Athens
The new nationwide poll conducted by the company METRISI gives a 3.1% lead to SYRIZA against the New Democracy, but the majority says "No" to early elections.
Specifically, in the survey conducted on behalf of Sunday's edition of the newspaper "Etheftheros Typos", SYRIZA leads in voting intentions with 27.2%, followed by ND with 24.1%, Golden Dawn with 6.4%, the "River" with 5.5%, the Greek Communist Party (KKE) with 5.4%, PASOK with 5.30%, the ANEL 2,30%, Lykoudis' "party" with 2.2%, LAOS with 1.2%, DIMAR with 0.9%, while 4.6% stated that they will vote for another party. The unclear vote stands at 14.9%.
In vote simulation, SYRIZA gets 39.3% and ND 30.1%.
Moreover, 51.6% "disagree" with the possibility of early election, due to the failure to elect a President of the Republic versus, 39.8% of the respondents who "agree". In addition, 54.8% "disagree" with the position that "early action at the polls will not hinder the country's path to the exit from recession", compared to 32.70% who "agree". When asked "how was the situation in the country a year ago", 54.2% answered "worse", 21.9% the "same" and 11.4% "better".
To the question "how will the situation in the country be one year from today", 42.9% answered "better", 37.4% "worse", and 12.60% the "same". Finally, to a question on the degree of satisfaction with the bipartisan coalition government PASOK ND –  54.3% of respondents answered "little/no at all" and 34.2% "very/somewhat".