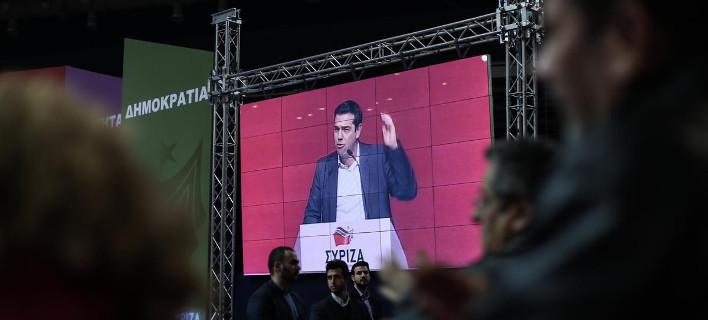 Athens, January 6, 2015/ Independent Balkan News Agency
By Spiros Sideris
SYRIZA has passed to the counterattack in response to the consecutive reports from abroad, which speak of a given Grexit if SYRIZA wins the election and take over the governance of Greece.
Indeed, in Koumoundouros emphasise that only Antonis Samaras dares to link the impending victory of SYRIZA with Greece's exit from the Eurozone. At the same time, they provide all statements and reports that contradict the scenarios of a Grexit.
Specifically they assert:
On Saturday evening Spiegel published an article entitled: "Exiting the Monetary Union: the federal government considers the exit of Greece from the euro managable". The result was an uproar in Germany and abroad and the creation of civil war within the German coalition. Today, it was officially denied by both the German Chancellery, and by the European Commission, any policy changes with respect to Greece and the eurozone.
We remind that a few days ago the head of the ECB, Mario Draghi stated in the most categorical manner that there are no plans for Greece's exit from the eurozone, "Splitting of the eurozone? This will not happen. Hence there is no plan b". "Voters in Greece have to decide now on the composition of the parliament and the government".
Mr. Samaras should immediately stop the intimidation campaign of Greek people, the country's defamation abroad and talk about their own plans to embed a Memorandum status in Greece, as described in the notorious Hardouvelis' email, which he does not dare disclose.
SYRIZA does not blackmail Europe with terrorist scenarios. The failed policies of austerity collapses and the victory of SYRIZA in the Greek elections is recognized throughout Europe as a great opportunity to redefine this policy:
It is shameful for the outgoing prime minister to identify with the most anti-European and racist, towards the southern Europe political forces, since only the German far-right AfD appeared satisfied with Spiegel's article.