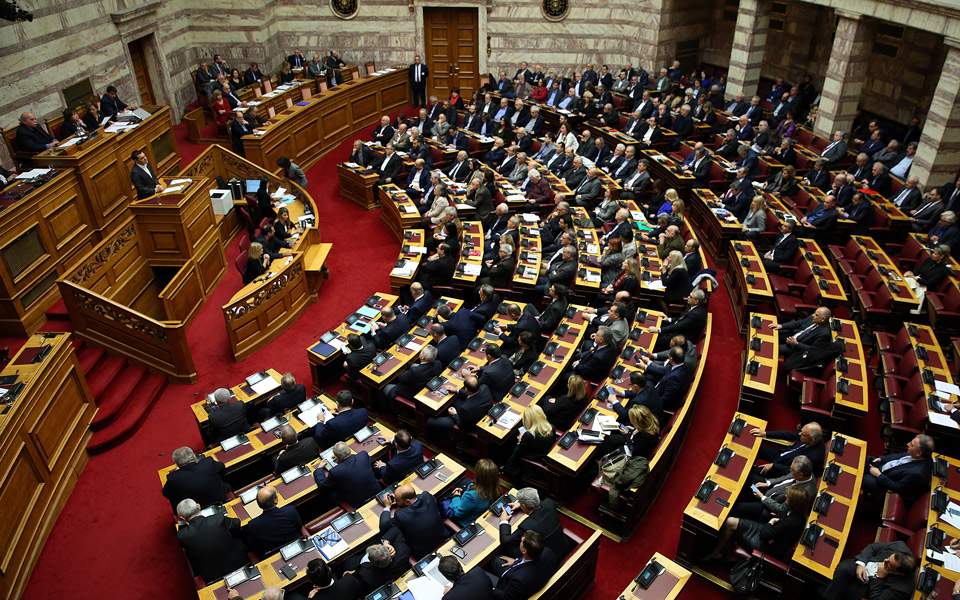 The ruling New Democracy party and main opposition SYRIZA remained at odds on Monday over how the parliamentary probe of alleged meddling in the judicial investigation of the Novartis affair should be handled.
SYRIZA party leader Alexis Tsipras addressed another letter of complaint to parliament president Costas Tasoulas, with which he made clear that his party will not accept the exclusion of former ministers Pavlos Polakis and Dimitris Tzanakopoulos from the special committee investigating the handling of the Novartis bribery probe, due to them being potential witnesses in the investigation.
The former PM called on Tasoulas to "act according to his institutional role" and ensure Parliament's "smooth operation", refusing to accept the rationale behind the exclusion of the SYRIZA deputies and revealing that SYRIZA will not name substitutes.  Tsipras said the exclusion was "baseless", "a denigration of the national delegation" and a "raw expression of majority".
Dimitris Tzanakopoulos and Pavlos Polakis were ejected from the panel on the grounds that they are witnesses in the probe into allegations of political interference from the former government in the judicial inquiry of allegations that Novartis had bribed high-ranking former politicians.
According to analysts, Tsipras is not planning to withdraw SYRIZA entirely from the special committee, but rather continue with the remaining five party MPs.
Responding to Alexis Tsipras' latest letter, the parliament president said he disagreed with the former PM, pointing out that Polakis and Tzanakopoulos will be asked to leave the room, should they insist on participating in the works of the special committee, but the parliament guards will not be asked to intervene.
Proceedings will continue on Thursday, with former Novartis Hellas CEO Konstantinos Frouzis expected to testify before the panel of MPs, who are set to assess allegations that the former Justice minister Dimitris Papagelopoulos implicated political rivals in the judicial probe of the Novartis case./ibna