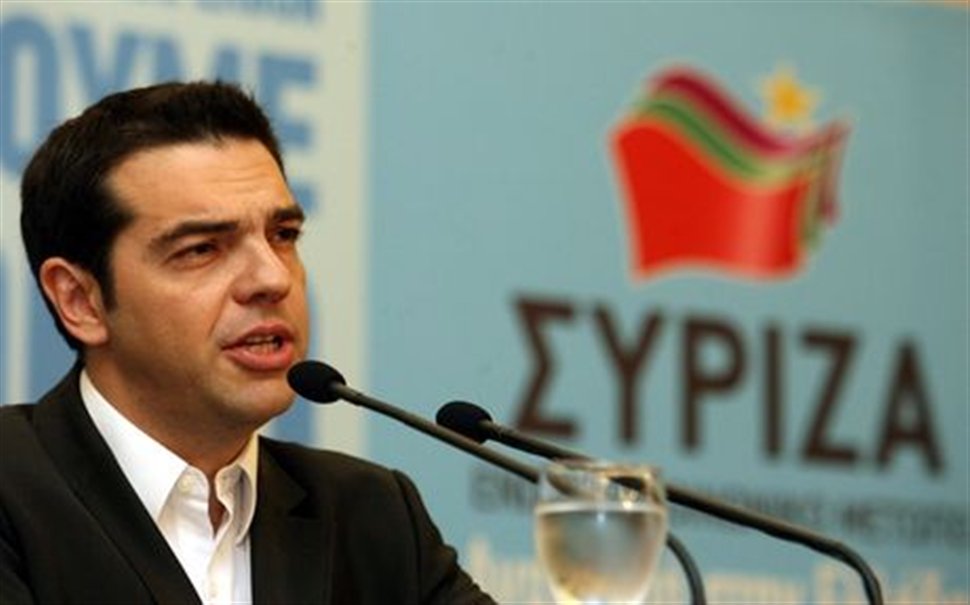 By Lefteris Yallouros – Athens
Greece's main opposition leader, Alexis Tsipras, scored an important victory over intra-party doubters over the weekend as the SYRIZA central committee approved his strategy for the months to come as the Left gears up its bid to come to power.
Addressing a session of his party's central committee, Tsipras said he expects the party to be on alert for an early general election.
"We have two choices" the SYRIZA leader said. "We can wait for the government to fall like ripe fruit which could have catastrophic consequences for the country by 2016 (…) the other choice is to elicit the circumstances for popular struggles to flourish and elections to be called within 2014". Tsipras backed the second of the two choices he outlined and managed to gather the support of central committee members.
Alex Tsipras proposed a grand coalition of parties is formed "with a clear direction, radical characteristics and a realistic alternative plan" while calling the Communist Party and the Ecologist Greens to cooperate with SYRIZA. He also pointed out that he was "observing developments" at the Democratic Left Party(DIMAR) which is currently in turmoil after a heavy defeat at the European Parliament elections.
Alexis Tsipras got the mandate he wanted from his party to form alliances with independent MPs in order to prevent the election of the President of the Republic in 2015 and force the government to call an early general election. A group led by MP Panayiotis Lafazanis opposed the strategy refusing cooperation with MPs from PASOK and DIMAR, the so-called center-left, which backed austerity policies and joined a government coalition with the conservatives. A total of 59 votes were won by the Lafazanis-backed proposal while the leadership's line won with an 84-member strong backing.
SYRIZA currently has 71 MPs and needs a total of 121 in order to block the election of a President of the Republic by Parliament. Even if the 12 Communist Party members of Parliament vote against the government-backed nominee, twenty three more votes are needed for a successful veto. Analysts point out that these votes will be increasingly difficult to find as many deputies will be reluctant to see an early general election being called since their re-election is by no means guaranteed in the current political climate.
Tsipras reaching out to independent MPs and groups who oppose austerity is a political gamble that could pave the way for him to be Greece's next Prime Minister or bring his strategic choices under heavier fire.