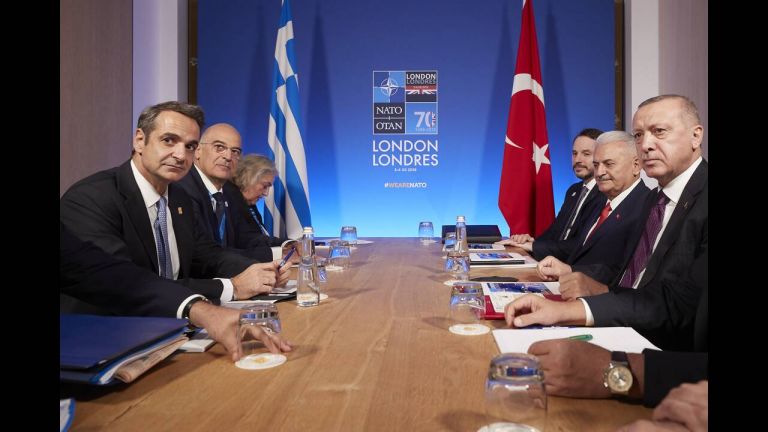 Turkish President Erdogan once again set the Greek political scene on fire, with his statements about Imia and his references to the Turkish Defense Minister's communication with his counterpart in Athens.
The controversy erupted today. A journalist on Alpha television reported on his communication with Defense Minister Nikos Panagiotopoulos, stressing that the Minister denied having made any contact and any agreement with Ankara. I am not responsible to make such discussions.
A short time later, however, the Ministry of Defense announced in a statement that the Minister had "never made such a statement". "Everything else is nothing but the product of interpretations and reckonings of those who communicate them and cannot substitute for official channels of communication between states", the statement said.
For his part, the journalist emphasized that the evidence confirming the conversation with the Minister and its content was cross-checked. "So is he denying the statements by the Turkish President or not?", SYRIZA called on the Prime Minister to respond. "The government should at last understand that critical national issues require seriousness and there is no place for such dangerous amateurism", the main opposition notes in its statement.
KINAL stresses the need for the government to respond to Erdogan's provocative statements. "The Minister of National Defense remains silent about the remarks about Imia that Erdogan spat out during his speech", said Movement for Change spokesman Andreas Loverdos. /ibna