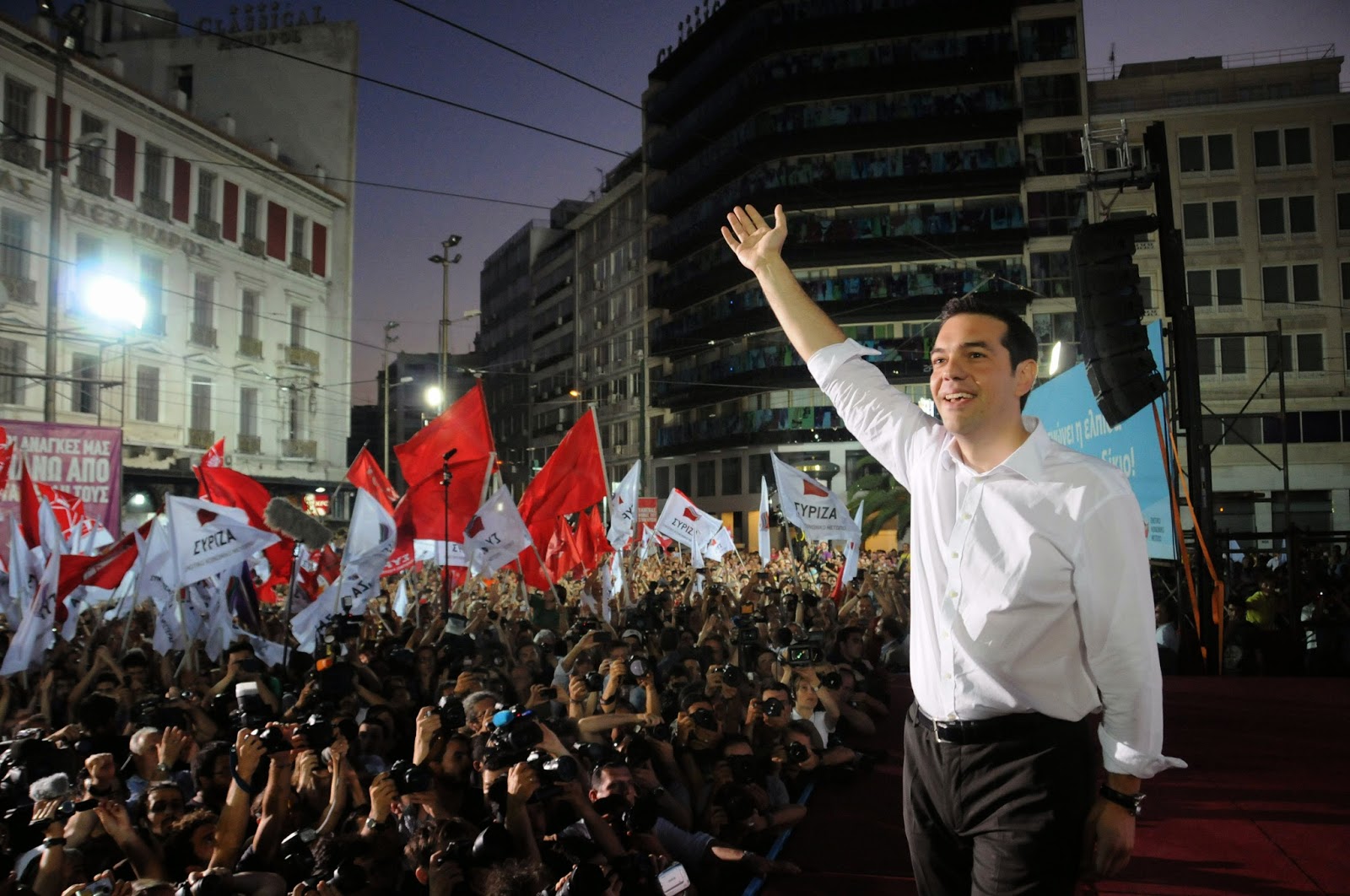 Prime Minister Alexis Tsipras chaired a three-hour meeting of the SYRIZA Political Council
on Tuesday
. Latest political developments reportedly topped the agenda, along with planning for the official conclusion of the bailout program on
20 August
.
The government is reportedly organizing a series of events to celebrate the end of the memorandum-era. A symbolic visit of Alexis Tsipras to Kastellorizo – the island then PM Papandreou announced the commencement of the first bailout in April 2010 – is being considered. The premier is also planning a speech in the historic center of Athens, where he is expected to present his plans for the future of Greece. Top European officials and state leaders will be invited to attend the Athens celebratory event.
The SYRIZA Political Council was also briefed about developments at last week's NATO Summit, on the sidelines of which Tsipras met with Turkish President Recep Tayyip Erdogan. Relations with Russia were also on the agenda of the Political Council meeting, following the expulsion of Russian diplomats from Greece over alleged meddling in the FYROM name-change agreement.
Finally, the Political Council members also discussed a series of measures the government plans to announce at this year's Thessaloniki International Fair in September, aiming at boosting the income of those hardest hit by years of austerity.

 
According to government sources, the latest Eurogroup decisions on debt relief and the completion of the Greek bailout program will create "fiscal space" which could be used to address social needs. A total of approximately 750 million euros have been earmarked for such policies, the same sources point out. Details will be determined in collaboration with the Ministry of Finance and the overall government plan for the post-bailout future of Greece will be put to party bodies, including the Political Secretariat and Central Committee, by the end of August.
Finally, at the end of

Tuesday's

meeting, Prime Minister Tsipras was asked by reporters if an early election is on the cards, with the PM suggesting that a snap vote is not forthcoming…. / IBNA