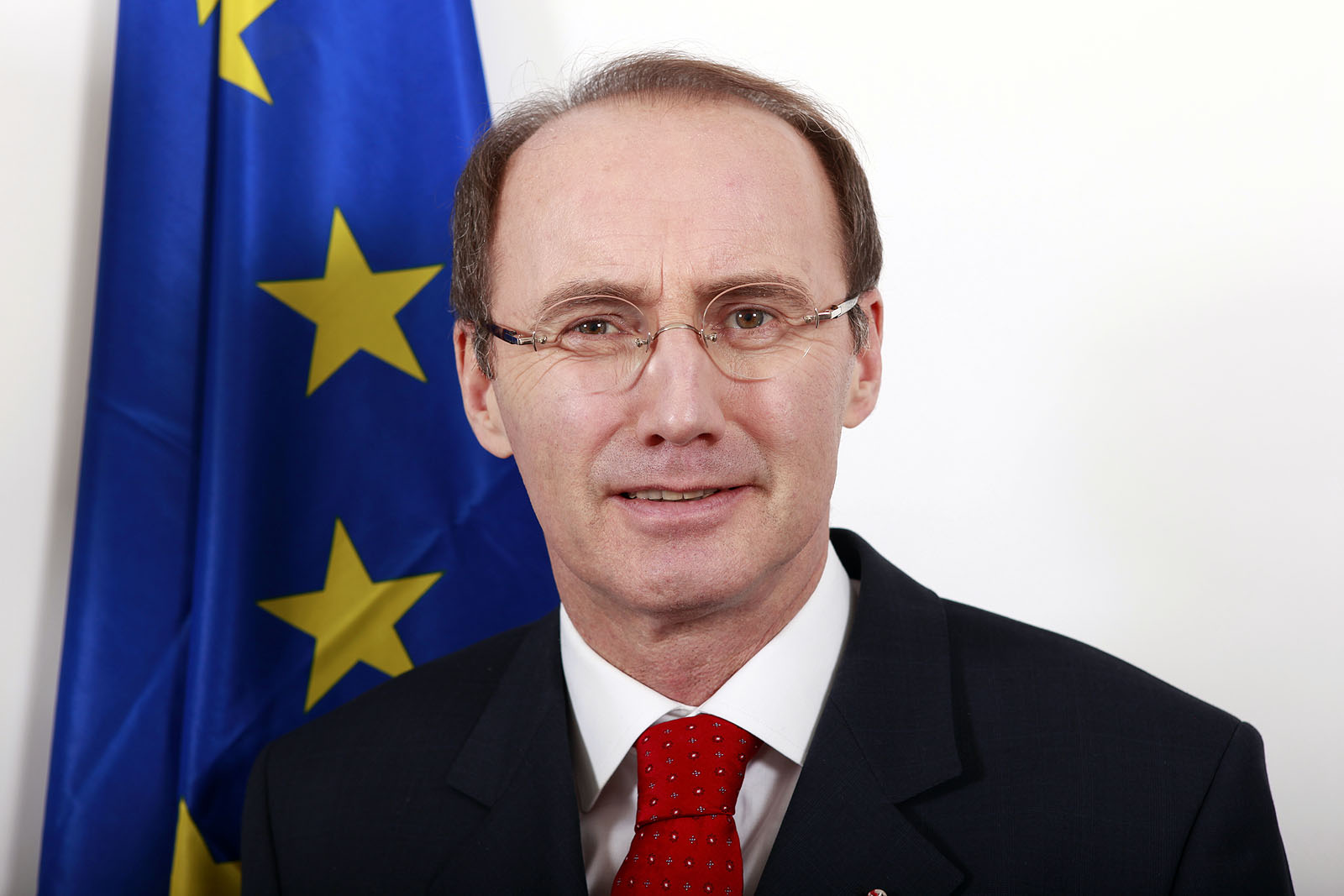 By Lafteris Yallouros – Athens
Α European Parliament delegation set up to inspect the role of the troika in Greece's international bailout arrived in Athens this week.
The seven-member delegation led by a conservative Austrian lawmaker (and Europarliament vice-President), Othmar Karas, met with Finance Minister Yannis Stournaras and left-wing opposition leader Alexis Tsipras Wednesday.
Speaking to a Greek Parliament Committee, Karas made controversial statements about Alexis Tsipras, the leader of Greece's main opposition party, SYRIZA.
He said Tsipras made no real proposals when the two men met in Strasbourg in December. Karas had asked the left-wing leader to outline his experiences as the leader of the opposition and what he hoped to achieve but his reply was vague.
"The only thing he (Tsipras) said was that he supported the European Parliament and wishes to grant it more powers in negotiations with the troika. He made no other criticism. He said only that he will support our report" Karas said.
SYRIZA deputies were fuming at the statements with MP P. Lafazanis saying "the European Parliament remembered Greece after four whole years of tragedy caused by the memorandum during which Greece has suffered a huge catastrophe".
SYRIZA parliamentary group representative Lafazanis told Mr. Karas a "dictatorship" has been imposed on Greece with the help of the International Monetary Fund.
The main opposition had hinged hopes on the Europarl inquiry into the troika's actions. In fact Alexis Tsipras had proposed that the delegation should be heard by members of the economic, social and European affairs committees, as well as the institutions and transparency panel, so that Greek lawmakers also have a chance to ask the visiting MEPs questions.
Through the discussion on the aims and repercussions of the bailout memorandums  SYRIZA hoped it would flag the Greek government's share of responsibility in adopting "a disastrous program that plunged the country into a deep recession."
Hearing Mr. Karas defend the role of the troika in Greece's bailout deal was not what the main opposition expected.  The EU Parliament vice-President said the troika is a product of the crisis and did not cause it.
"The new Parliament, with SYRIZA holding its majority, will set up an investigation committee to unveil the truth about the memorandum and put the blame on those responsible" Tsipras stated Wednesday.
The delegation is due to report on their findings in April as they are set to visit all the countries that are operating under a bailout program.