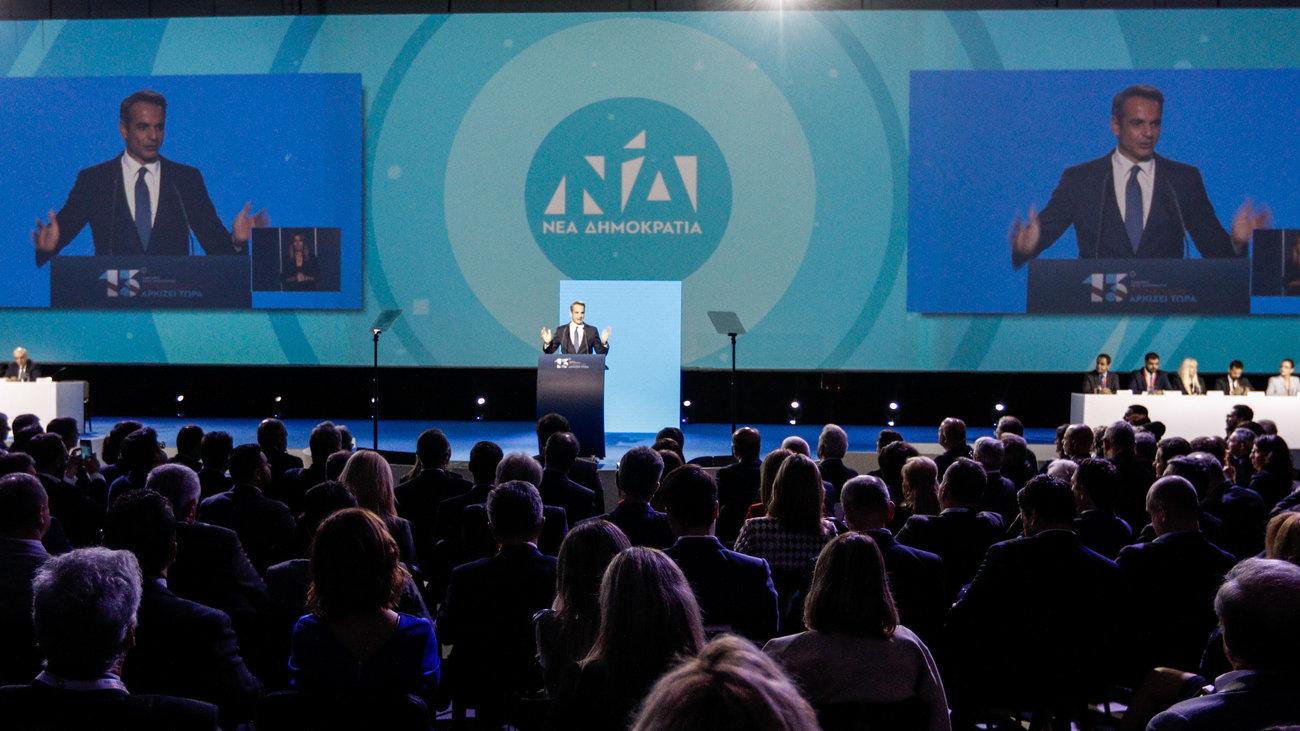 The speech Antonis Samaras gave during the New Democracy Congress has been stirring up tensions both within the party as well as across the political scene.
The former prime minister presented a manifesto with strong nationalist and extreme right-wing features, making two points that sparked strong reactions from the main opposition and caused unrest within the Government.
Speaking about the refugee issue, which is found at the top of the list on the governmental agenda while also being the main cause of concern, Antonis Samaras referred to cases of "illegal settlement" and "invasion", taking on the rhetoric of the far right. At the same time, he called on the government to immediately and in any way release itself from the Prespa Agreement.
Alexis Tsipras, taking the floor at the SYRIZA Central Reconstruction Committee, called on Kyriakos Mitsotakis to "take a clear position" against Samaras' proposal. At the same time, he demanded clarifications regarding whether "the government itself can safeguard this Agreement", otherwise "a wide-open window is left for destabilization at the north side of the country as well".
"What is the message the former Prime Minister is trying to convey across the country when he speaks of an 'illegal settlement?" a SYRIZA spokesman wondered on ANT1 channel. He went on to accuse New Democracy of fostering in the previous period a climate of hatred within local communities.
"The xenophobic and intolerant reactions we witness in local communities have been cultivated by New Democracy for a long time now. We expect Mr. Mitsotakis to clarify whether he adopts these views as expressed at his party's congress", he stressed.
At the same time, the new Commissioner's Margaritis Schinas statements at the New Democracy congress caused further distress in SYRIZA. "Greece is back on the road to seriousness, stability, European soundness and rational governance", the European official had stated in his speech on the first day of his term.
SYRIZA speaks of a 'political unfair play', with the party's Eurogroup leader tabling an urgent question to the Commission: "What steps does it intend to take in order to ensure political neutrality, both for Vice-President Schinas but for all members of the Commission in general?" Dimitris Papadimoulis states in his question.
Speaking at "Sto Kokkino 105.5" radio station, the SYRIZA MEP added more fuel to the fire: "On the first day of his term, Mr. Schinas did what Dimitris Avramopoulos did not do in five years; that is, from being a Greek Commissioner, he went on to transform to a mascot and a billposter for K. Mitsotakis", he noted. /ibna