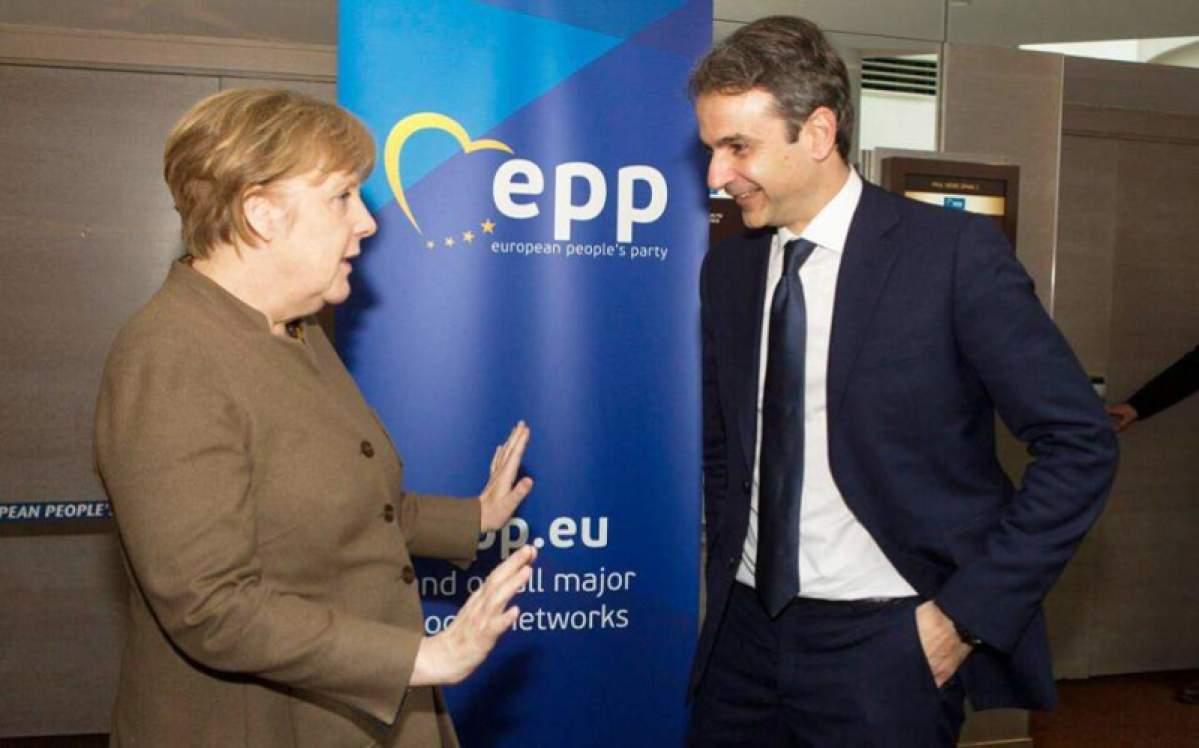 SYRIZA accuses Mr. Mitsotakis of neglecting the issue of reducing primary surpluses, just before the latter one's first visit to Berlin as prime minister, in order to meet with Angela Merkel. Opposition officials allegedly aim to lower the expectations from the prime minister's trip to Germany, commenting that there was no mention of the surpluses matter in Paris either.
During the briefing of the political authors, the government spokesman St. Petsas replied to a question on the subject by stating that "the government is proposing a reform program, and the issue of surpluses will be raised, as the prime minister has already declared, by 2021".
He pointed out that the discussion has begun with a letter sent by Finance Minister Christos Staikouras, as part of the enhanced supervision. He also underlined that "all technical resources that can contribute to the goal of reducing surpluses are welcome", in response to a question about whether the prime minister during international meetings raises the issue of the restitution of profits on Greek bonds held by European banks.
"The government spokesman Mr. Petsas, in the most formal way possible, admitted today the fraud committed by New Democracy and Mr. Mitsotakis", the SYRIZA press office commented. As the main opposition stresses, the prime minister has "turned the reduction of surpluses into an emblem for three whole years, while he himself rejected the reduction the previous government had achieved, by creating a special account."
"No matter how much they try to gloss over the situation, the government will soon be confronted with its lies", SYRIZA claims, believing that when dealing with the budget issue, Mr. Mitsotakis will be forced to reveal "his real plan for cuts and charges, in order to finance tax reliefs in favor of the big businesses' interests".
Government: The Commission will decide on the surpluses
"We will not travel to Berlin as beggars", government officials stated earlier. The same sources note that the matter of reducing primary surpluses, which requires modification of the Greek program, will be decided by the Commission, considering that a positive outlook has been created. /ibna