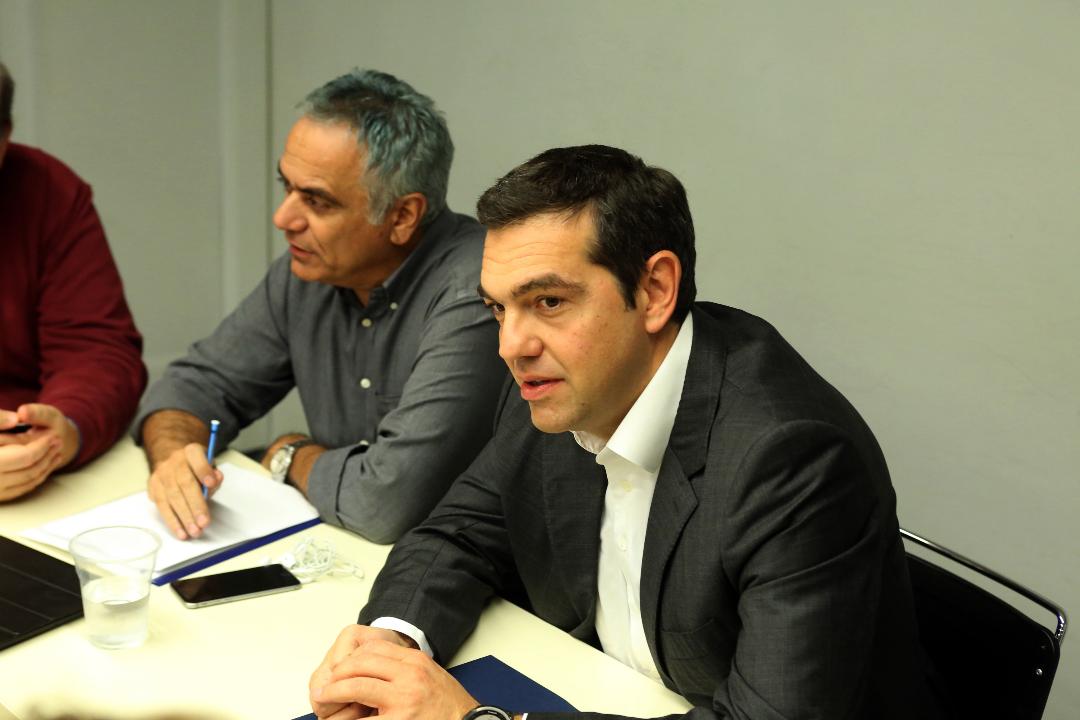 Alexis Tsipras is determined to proceed with the revamp and transformation of SYRIZA. At the end of the summer break, the opposition party's officials are found vigilant.
On one hand, they appear vigilant to create an organized and well-founded opposition against the series of legislative initiatives the government has taken. On the other hand, the remain alert in view of the next day, in which Koumoundourou aspires for SYRIZA to play a leading role as that organization that will be a voice, via its structure and political stance, for the wider progressive and leftist ideology.
The meetings and assemblies held by the president of SYRIZA are ongoing. Yesterday, in the presence of Secretary P. Skourletis, the roadmap for the revamp was decided. Alexis Tsipras' goal is to have all procedures completed by the end of September, so that the evolution conference can be held by the beginning of 2020 at the latest.
Therefore, in the coming weeks, a steering committee will be set up with the goal to bring together SYRIZA and Progressive Alliance executives, which will responsible for preparing the conference. Events, a youth-focused recruitment campaign, and a meaningful dialogue on the image and orientation of the new party will be on the agenda of the upcoming six-month period.
Indeed, according to sources, the secretary of SYRIZA is rumored to be considered for the position of the head of the Joint Organizing Committee. Panos Skourlettis has been targeted by a number of reports claiming he is in conflict with Al. Tsipras and that he is about to be replaced. Those rumors have been shut down by the SYRIZA leadership.
Consequently, his appointment to the leadership of the Joint Organizing Committee sends a message of unity and compassion, as it is considered to be a to-the-point response against malicious reports, as stressed by the President's people.
The discussions are expected to be realized in the near future, with the expression of different views and positions regarding SYRIZA's future. The main objections are whether SYRIZA will remain a leftist party, or whether it will choose to shift its focus towards the center-left regarding both the members' role and its mode of operation. In any case, Alexis Tsipras will offer a first hint in Thessaloniki during his presence at the International Fair on 14 and 15 September. /ibna