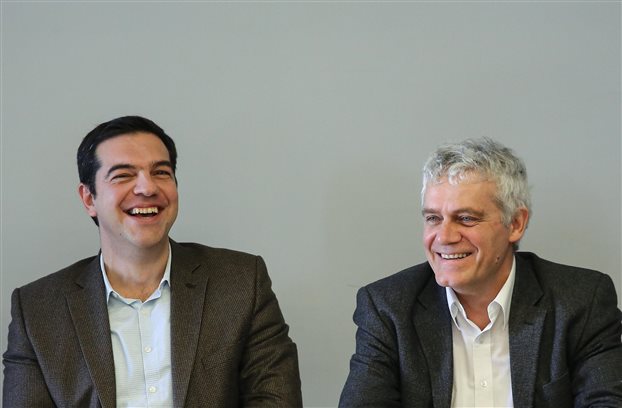 Athens, January 8, 2015/ Independent Balkan News Agency
By Spiros Sideris
SYRIZA and Ecologists Greens officially announced their collaboration after their meeting today, while both Alexis Tsipras and Giannis Tsironis spoke of a strategic partnership between the two parties.
The president of SYRIZA spoke about the common path of the two parties in the past on environmental issues and added: "Now it's time to also join forces in a common ballot".
This, Tsipras said, is a historic decision at European level as well, as the Ecologists Greens is the party that represents the European Greens in Greece; it is a partnership that expands both the dynamics of a major election victory in Greece, and the way for the necessary alliances in the European context.
The president of SYRIZA also noted that it is a strategic alliance that aims not only to the forthcoming elections, but mostly looking forward to the joint formulation of environmental policy in Greece.
Giannis Tsironis, coordinator of the Executive Secretariat of the Ecologist Green, agreed with Tsipras' statements, saying that Ecologists Greens are present not only for the elections, but also for the next day.
He also stressed the will of his party to help through this alliance to finally change the destiny of this land, to change this government, this regime, which not only destroys the environment – which it considers to be a luxury – but also destroys the social relations and the people themselves.