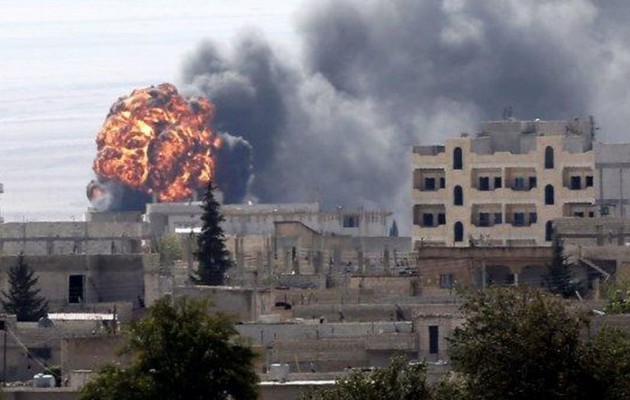 By Spiros Sideris – Nicosia
A delegation from the Greek main opposition party SYRIZA will visit the area of the turkish-syrian border near Kobani, which is besieged by the jihadists of the Islamic State.
MP Nadia Valavani and Vangelis Kalpadakis, who is responsible for the foreign policy of the SYRIZA Parliamentary Group and diplomatic advisor to Alexis Tsipra, will visit this specific area of the turkish-syrian border near Kobani on October 28-29, in the framework of the mission of the European Left Party.
The delegation will visit the makeshift refugee camps, where tens of thousands of civilians from Kobani have found refuge, as well as the hospital Suruç in the Turkish side of the border, while they will also meet with the district authorities and aid organisations to better understand the humanitarian situation and investigate the conditions for collecting and sending aid to the region.