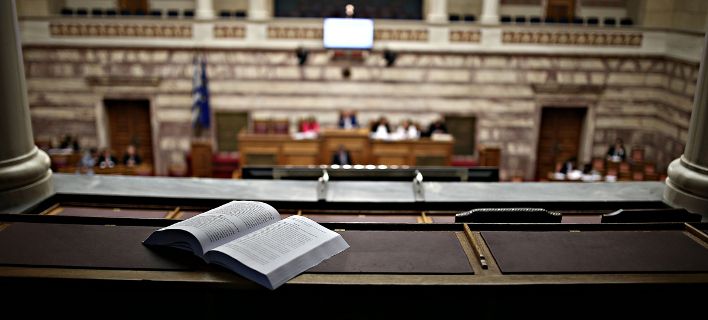 The vast majority of the constitutional articles SYRIZA proposed for revision were approved by parliament on Thursday, during a debate and subsequent vote to determine which parts of the constitution will be reviewed by the next composition of the House, following the 2019 general election.
Earlier rumors that the ruling party might have trouble clinching approval for some of its proposals were not confirmed, as a majority was found even for the revision of article 3 of the constitution, regarding State-Church relations.
The motion to revise the article in favor of religious neutrality – thus abolishing the reference to the dogma of the Holy Trinity in the preamble and the reference to a "prevalent religion" – garnered 151 votes in the 300-seat House and will therefore be subject to revision by the next Parliament.
The next plenum to arise from general elections will require 180 MPs out of the 300 to vote in favor of revision. However, a second vote during this plenum is necessary for the article to be eligible for revision by the next Parliament, a vote that will come on March 13.
Moreover, a majority of over 180 MPs voted in favor of revision of article 32, which determines how the President of the Hellenic Republic is elected. SYRIZA has proposed that a series of votes are held in parliament to elect a president, followed by an election by the people, should parliament prove unable to reach consensus.
Commenting on Thursday's vote in the House, government sources said "some were fast to celebrate and report a defeat for the PM and the government on the issue of constitutional review, without waiting for the official vote count. Their anxiety to record even a single political defeat of a government that is moving forward while changing the country, is yet again proved"./ΙΒΝΑ