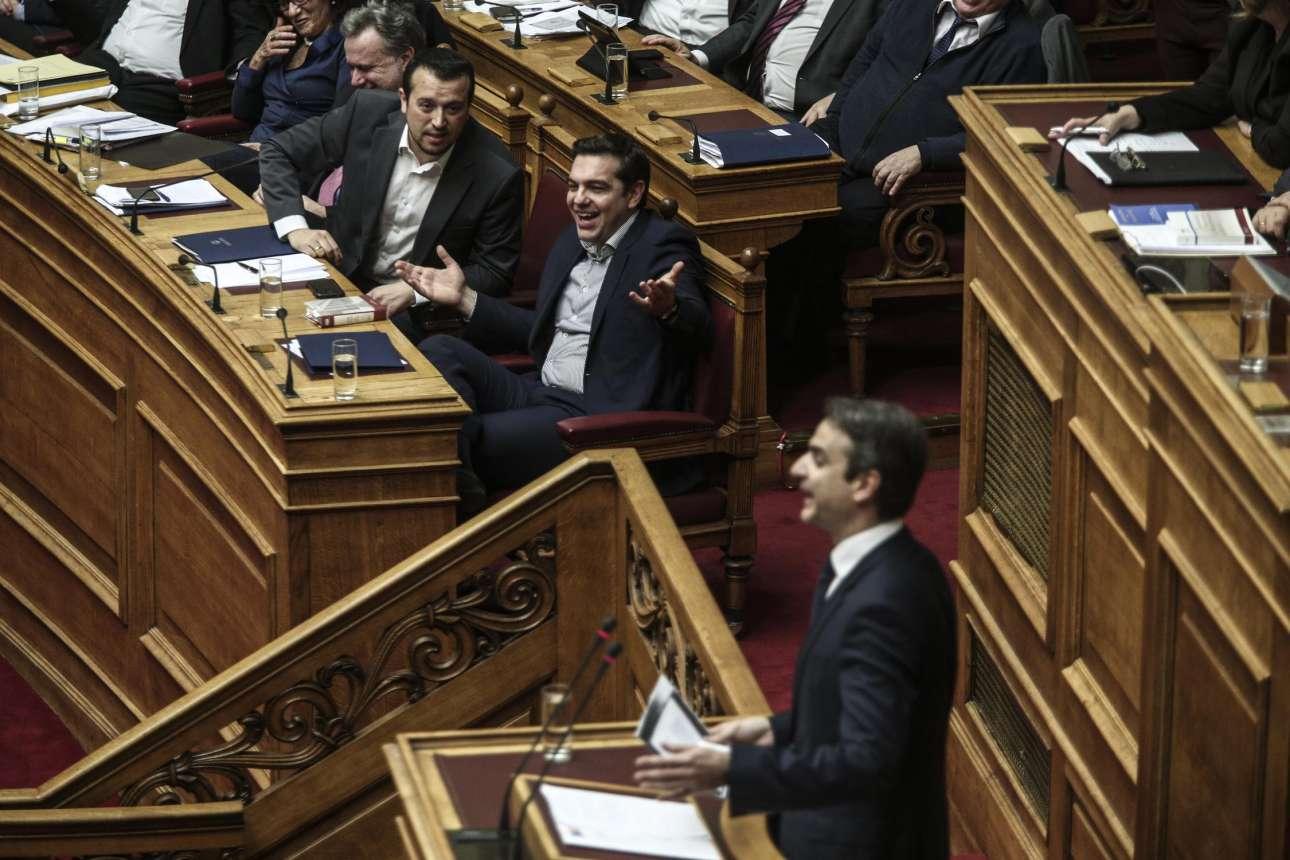 A crucial meeting of the SYRIZA Political Secretariat was held Monday to discuss developments with regards to the imminent ratification of an agreement with FYROM to change the neighboring country's name.
The Political Secretariat members examined the ramifications of the ratification for the stability of the ruling coalition between left-wing SYRIZA and right-wing Independent Greeks party (ANEL).
The party body estimated that a majority of 151 MPs in the 300-member House could be found to ratify the agreement that is set to be discussed as soon as the Skopje assembly signs off on the deal.
According to SYRIZA sources, the meeting which was chaired by Prime Minister Alexis Tsipras ended in agreement that MPs will rise to the historic occasion and ultimately solve the long-standing dispute.
The same sources revealed that the Political Secretariat – which met for the first time in 2019 – took stock of the government's work, highlighting Greece's successful exit from its 3rd bailout program and the stabilization of the economy.
In terms of future political initiatives, the party body focused on an imminent increase of the minimum wage, the much-awaited launch of the process to review the Greek constitution and finalizing an agreement on State-Church relations.
Earlier on Monday, the government continued its tense debate with main opposition New Democracy over the handling of the FYROM name-change issue.
The main opposition argued that the coalition will lose its political legitimacy and majority in the House in the event that the Independent Greeks vote down the FYROM name-change deal. It went on to urge Alexis Tsipras to ask for a vote of confidence in parliament or go to the people.
In response, the Prime Minister's Office noted that in the last three years ND leader Kyriacos Mitsotakis demands a snap election every other day, while urging the conservative party to table a motion of confidence in the government.
Monday's war of words between ruling SYRIZA and New Democracy followed statements by ANEL MP Costas Katsikis who argued that the coalition would lose its majority in the House when his party withdraws from the government in opposition to the deal struck with FYROM.
Katsikis said the ANEL party will withdraw its backing to the coalition before the agreement comes to Greek parliament./IBNA