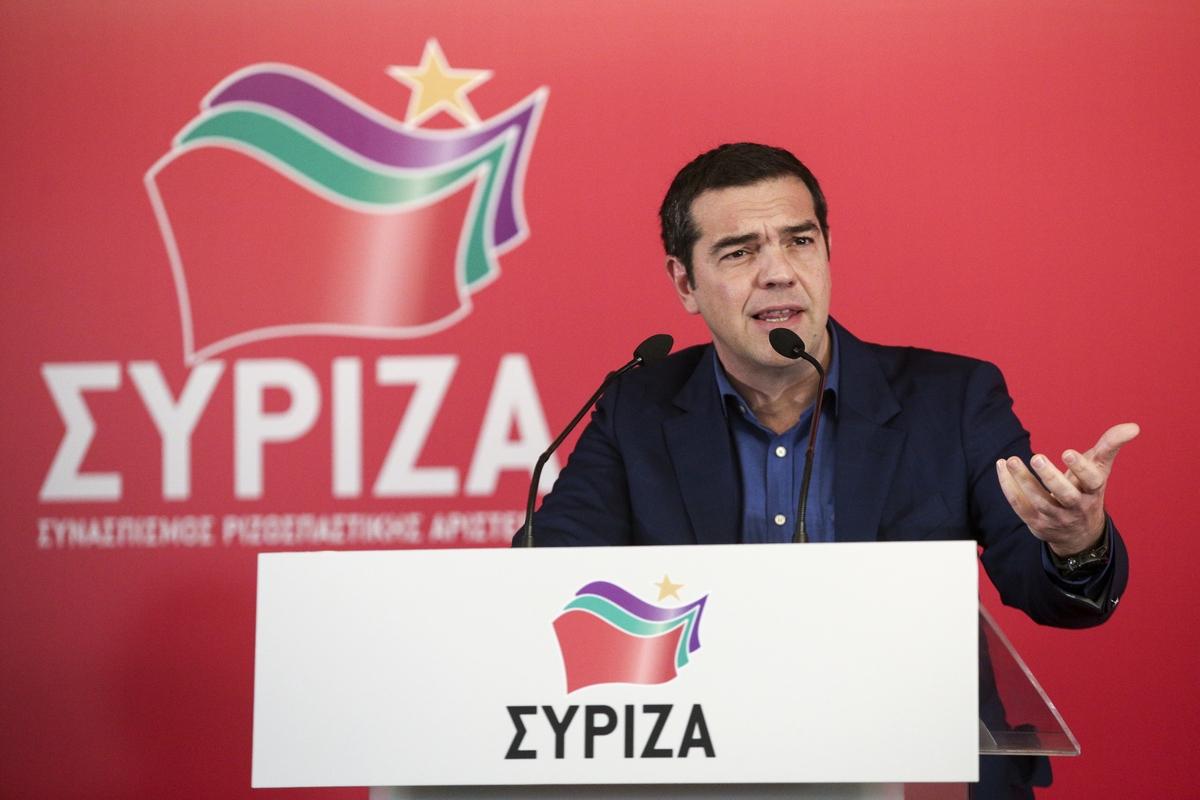 Alexis Tsipras is putting his hands on the project of SYRIZA's reconstruction, with the party's Central Committee unanimously approving the governance report and the roadmap for revamp by a strong majority.
The SYRIZA president referred the decision for an addition to the the party's name to the joint body with the Progressive Alliance to meet on March 8, pointing towards the already existing title, namely "SYRIZA-Progressive Alliance".
The debate did not lack tensions since the leftist trend, the 53+ initiative, disagreed with Al. Tsipras's suggestion for full rights to members who registered electronically without participating in party procedures. Through an amendment they tabled, they called for a requirement of an attendance to at least one convention to be in force for the right to vote for delegates and seats. The amendment was rejected by 55 votes to 50.
"All those people approaching us, believe me, they are not doing it because they are interested in shaping new power correlations with the SYRIZA of the future. This is only for the insiders. Not for the rest of the world. Those who come the do because they want to participate in their own way. To become friends. To act with us. And take responsibility for the critical decisions that we will have to make in the future", the SYRIZA president stressed in his speech, responding to those expressing concerns.
The comments on "joints of power" that provoked strong reactions by the Government
However, one comment by Al. Tsipras caused a strong reaction from the government and KINAL. In particular, the former Prime Minister, reflecting on his governance, spoke of the obstacles to government policy raised by institutions and public administration figures, speaking of a "sabotage".
"What are we to do with the Bank of Greece, when it systematically and strategically undermines the government and the government policy that the Greek people have voted for?" Was one of the questions he posed, criticizing the role played by central banker Yiannis Stournaras. "How will the Left succeed the second time around; how will we achieve by winning the elections to take responsibility and control this time; not only over the government positions, not only over the ministries; but also over the critical joints of power", was the phrase that lit up the scenery.
The government spokesman spoke of an "anti-democratic diversion" and "authoritarianism", while A. Georgiadis, Minister of Development, described his comments as "junta" arguments. "He adheres fully to the anti-democratic perceptions and practices we experienced during his reign", KINAL commented.
"Them pointing their finger and claiming para-institutional behavior is just too much", the SYRIZA leader responded during the closing of the Central Committee works. "There is a great qualitative difference between the one who is not afraid of the truth and the one who is trying to conceal it to repeat it all over again tomorrow. They are so panicked that they have reached the point where they are talking about anti-democratic behavior because I talked about the party state and the lack of meritocracy; the corruption; the conflicts of interests we received; about the media unaccountability we inherited", he noted. /ibna